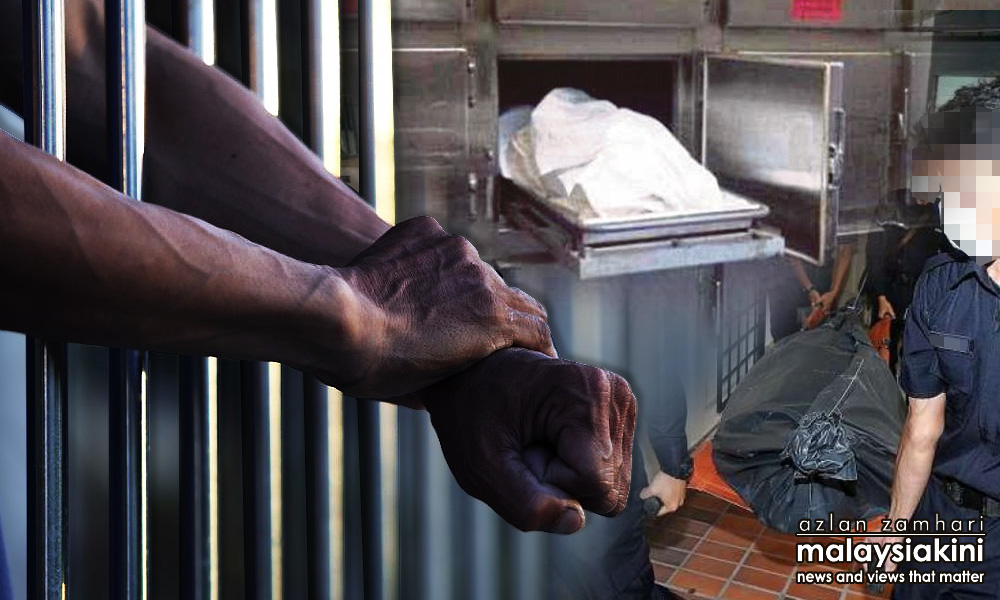 The death of S Balamurugan in police custody on Feb 8 brings us face-to-face with a painful, perennial problem.
Immediately re-arresting an individual is an insidious tactic used by the police to detain individuals that, by right, should not be detained any longer.
Basically, as soon as the individual is ordered to be released, the police instantly arrest him once again, in connection to a different case.
So, let's say Ah Chong is arrested today on suspicion of being involved in the theft of a car last week. The magistrate does not believe that a remand is warranted, and orders that Ah Chong be released. The police then subsequently and immediately re-arrest Ah Chong, for, say, the case of a motorbike that was stolen one month ago.
This revolving door is clearly an abuse of power. If the police genuinely believed Ah Chong to be guilty of both crimes, they should have brought up both, with attending evidence and reasonable cause, during the first remand hearing.
The cart before the horse
The case of Balamurugan reveals the blatant application of this subversive tactic. Observe the sequence of events, as
testified
by Insp Mohd Noor Husri, investigating officer in Balamurugan's case, to the Enforcement Agency Integrity Commission (EAIC):
First, Insp Husri informs North Klang CID (Criminal Investigation Department) Chief ASP Norsanizam Nordin that Balamurugan's remand application had been rejected.
Second, ASP Norsanizam instructs Insp Husri to re-arrest Balamurugan.
Third, Insp Vickneswaran Poobalan is instructed to obtain a report number to arrest Balamurugan under.
A "report number" likely references a police report that was made about a crime, to which Balamurugan would then be "connected" to.
Incidentally, this was the same Insp Vickneswaran who, witnesses testified, was responsible for the brutal beating of Balamurugan on the night of Feb 6.
Dying Balamurugan ignored
It would appear that the cops did not even bother to follow through with the re-arrest. They simply brought a dying Balamurugan back to North Klang police district headquarters on the afternoon of Feb 7, and not knowing what else to do with him, simply left him somewhere in the station to "rest".
It is in these hours that Balamurugan's life could have most likely been saved. Instead, he was literally just left to die.
Later that evening, the police had Balamurugan's fellow detainees help him into the lockup.
This was of course decidedly illegal, as Balamurugan was not under arrest, and had no reason whatsoever to be held in the lockup.
He continued to receive no medical attention whatsoever, and essentially died of his wounds later that night.
Thus, a fellow Malaysian's life ended under circumstances that were completely avoidable, and as a result of torture and brutality.
From the facts of the case, it seems like the worst this man might have done was to allegedly steal some cars. Even if he was guilty, is that something someone deserves to die for?
Regardless, Balamurugan's guilt and punishment should have been decided by the courts.
That is exactly what would have happened if only the police followed their own standard operating procedures, and instructions (including standing instructions) from both their superiors within the force, as well as from the proper court authorities.
Their failure to do so has resulted in the painful, untimely death of a man - a man who, believe it or not, could have been any one of us.
The many policemen who failed to follow standard police procedures in Balamurugan's case should be properly disciplined.
Only by weeding out the bad cops, can the police truly encourage the growth of the good cops.Perhaps for every case in which someone like Balamurugan dies, there are five others whose lives are saved by conscientious cops. Will we really treat them no differently than the cops who beat and torture their charges, and the cops who are too scared or too incompetent to take the right steps to preserve life?
All we ask of the leaders of the Royal Malaysian Police is that sufficient discipline be instilled in all the rank and file, such that the standard operating procedures are strictly adhered to.
Doing so will save lives.
---
NATHANIEL TAN used to live right next to Bandar Baru Klang for a while. His mother-in-law used to really enjoy one of the restaurants there. Deepest condolences to the families of the RMAF pilots, and the recent young murder victims.- Mkini