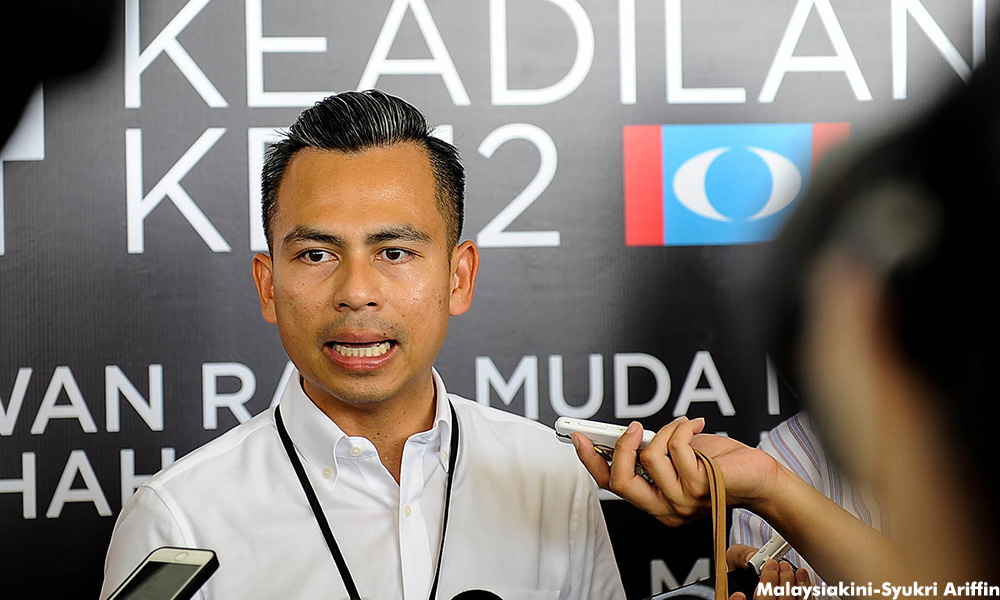 The ruling coalition, faced by the onslaught of the 1MDB scandal, may have hoped to put the opposition in a similar position by setting up a Royal Commission of Inquiry (RCI) into the forex scandal that took place some 30 years ago.
However, far from being defensive, Pakatan Harapan is on board with Putrajaya's bid to investigate the forex scandal, PKR communications director Fahmi Fadzil said today.
Therefore, Fahmi said, Communications and Multimedia Minister Salleh Said Keruak's accusations that Harapan was
politicising
the forex scandal RCI was a case of "pure spin".
"He fails to acknowledge that Opposition Leader Dr Wan Azizah Wan Ismail had welcomed the proposed RCI, and even DAP's Lim Kit Siang and Parti Pribumi Bersatu Malaysia Dr Mahathir Mohamad welcomed it.
"So, in actual fact, no opposition leader has to date rejected the forex scandal RCI," Fahmi said in a statement.
Salleh (photo) earlier today accused the opposition of practising double standards when it came to scandals, particularly when it came to the forex scandal, which took place when Mahathir was prime minister.
However, Fahmi said the opposition wanted the same standards applied to both the forex and 1MDB scandals.
"The only caveat is that Pakatan Harapan leaders also said that - alongside the forex RCI - an RCI must be established to investigate the 1MDB financial scandal, which is something that many are clamouring for," he said.
Fahmi questioned why Salleh was painting a "false picture" about Harapan's stance on the RCI, accusing him of being a "minister of miscommunication".
"Perhaps he means to deflect and distract from the massive international media onslaught caused by the latest US Department of Justice civil suit on the alleged 1MDB financial scandal, as well as the return of gifts and jewels by international celebrities," he said.
The DOJ claimed that at least US$4.5 billion had been misappropriated from 1MDB, part of which was laundered through the US financial system.
It is also seeking to seize around US$1.7 billion in assets allegedly acquired using stolen 1MDB money. -Mkini