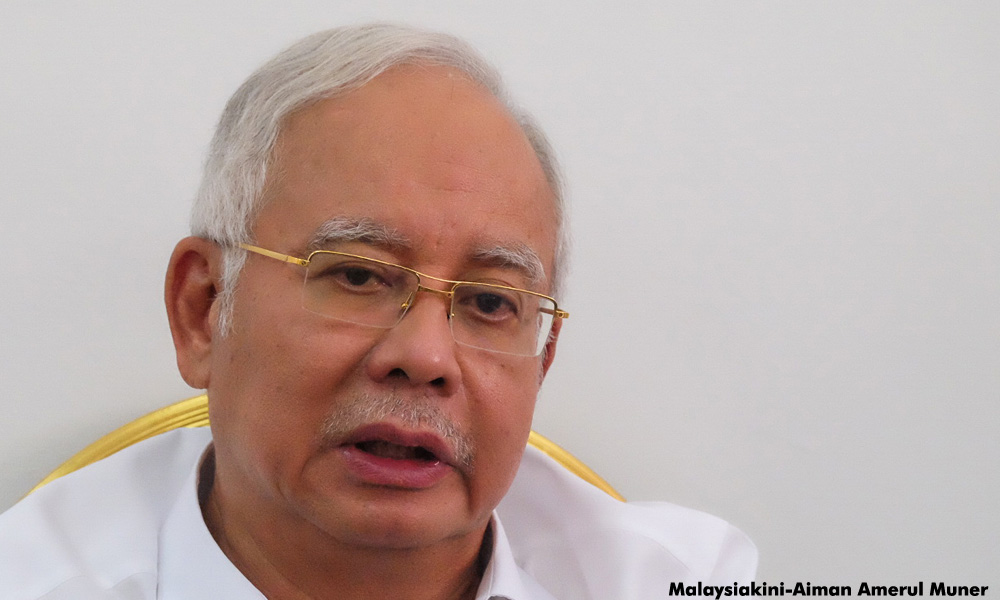 A pro-Umno portal has criticised the spread of a false claim that Prime Minister Najib Abdul Razak had booked "41 presidential suites" for his vacation in Bali, Indonesia.
MyKMU.net described the supporters of Pakatan Harapan and former premier Dr Mahathir Mohamad, who are spreading this slander, as lacking intelligence and religious knowledge.
"If one uses the brain or possesses a little religious knowledge, nobody would believe that a hotel would build 41 presidential suites. Even something as ridiculous as this 'masuk kepala' (is believed).
"Unfortunately, this is the majority of the people we are confronting on social media... This should serve as a lesson not to believe the supporters of Mahathir and Harapan," it added.
The portal also pointed out that Najib is the son of a former prime minister.
"There are no children of former (Malaysian) prime ministers who are living in poverty. Look at Mahathir's children, the majority are millionaires and billionaires.
"So even if he (Najib) wants a lavish vacation, this is not surprising given his background of possessing wealth. There is no need to use public funds," it added.
Indonesian media reported that Najib, who has been in Bali since Jun 26, is staying at the St Regis Hotel Nusa Dua. He is accompanied by an entourage of 23 people.
Metronews quoted an Indonesian official as saying the Malaysian prime minister booked one presidential suite and 11 standard rooms.
One of the messages circulated on social media claimed that Najib booked the 41 rooms at the price of RM35,163 each, bringing the total for five days to RM7.2 million.
The government has repeatedly called on the public to be cautious about believing the information circulated on social media.
Whereas, the opposition has also blamed pro-government supporters of circulating false information about them.
In March, the government launched a portal SEBENARNYA.MY to curb the spread of false news and ensure the public received authentic information.
The portal was developed by the Malaysian Communications and Multimedia Commission (MCMC).- Mkini