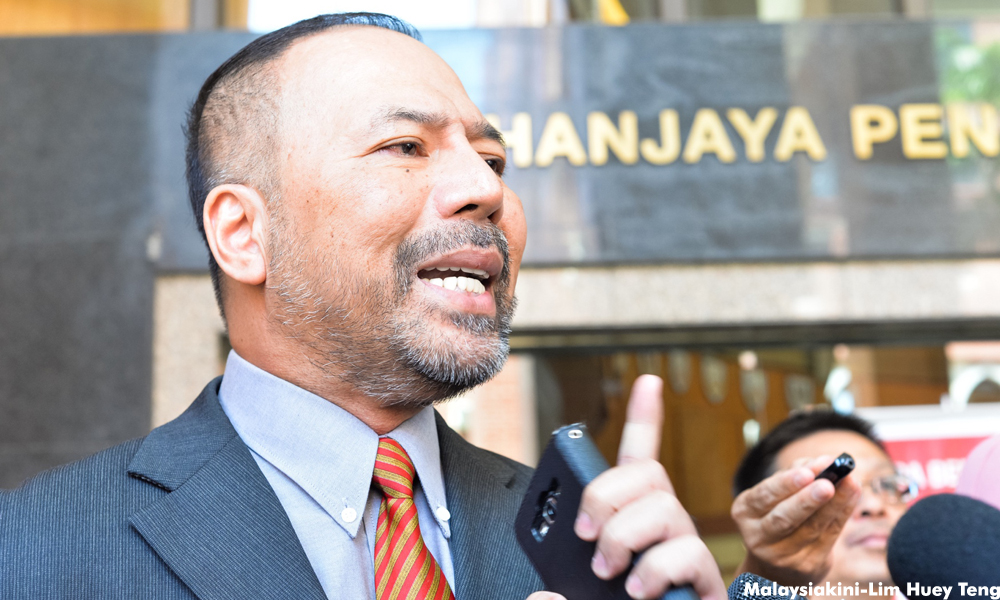 Khairuddin Abu Hassan, who has lodged complaints against 1MDB in several jurisdictions abroad, has threatened to sue PAS information chief Nasrudin Hassan.
This was after Nasrudin said the move by certain individuals to lodge reports against the scandal-plagued fund was evidence of trying to court foreign intervention in Malaysia, but did not name Khairuddin.
"I challenged Nasrudin Hasan to openly mention my name as the complainant if he is a man (anak jantan).
"I want to meet him in court so that the legal process can prove who is right and who is wrong," he said.
He said Nasrudin should not weigh into the 1MDB scandal if the Temerloh MP did not have the courage to name him.
"He has four days to apologise. Even though he did not mention my name, it is a fact known to all that I had made the reports.
"If the foolish PAS information chief does not do so, I will not hesitate to take legal action," he said.
Yesterday, Nasrudin questioned the motive behind the complaint against 1MDB abroad, accusing the US of trying to act like the world police.
He warned against inviting a "bear" to swat a mosquito.
However, Khairuddin roasted Nasrudin for likening the 1MDB scandal to a "mosquito".
"It is unfortunate that PAS today stands with Umno and BN and assumes that the 1MDB scandal is just a mosquito.
"RM28 billion of the nation's money had gone missing, on top of RM50 billion in loans by 1MDB, and PAS says it's a mosquito?" he said.
The government later had them arrested under the Security Offences (Special Measures) Act 2012, accusing them of economic sabotage.