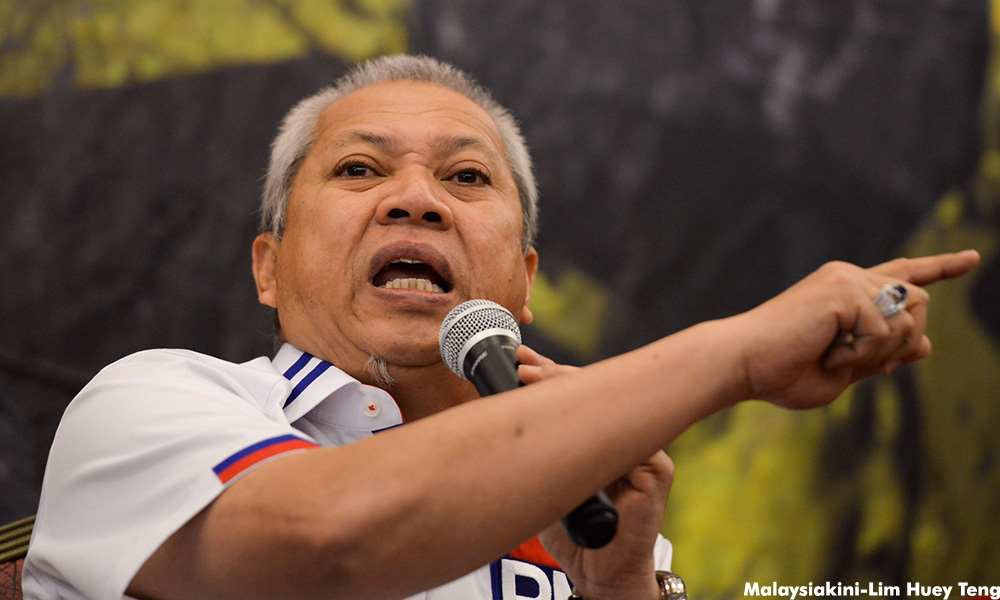 The opposition is in a state of panic over the prospect of losing Dr Mahathir Mohamad before the next general election, according to Umno information chief Annuar Musa.
He claimed that the opposition is harping on the United States Department of Justice's (DOJ) allegations against 1MDB in order to divert public attention from the government's decision to form a Royal Commission of Inquiry (RCI) on the foreign exchange (forex) scandal.
"The opposition has no option but to recycle the politically-motivated DOJ report in order to resurrect the dying 1MDB issue.
"This is simply a diversion tactic," he added in a statement today.
However, the opposition has accused the government of attempting to divert attention from the 1MDB scandal by forming the RCI on the forex losses.
A week ago, opposition leader Dr Wan Azizah Wan Ismail
urged
the government to form an RCI on 1MDB, to prove that the forex inquest - which she welcomed - was not a political move.
The DOJ had on June 15, filed a 251-page lawsuit seeking to seize an additional US$540 million in allegedly ill-gotten assets using misappropriated 1MDB funds.
It claimed among others that US$620 million that Malaysian Official 1 (MO1) was supposed to have returned to a "donor" was instead transferred to businessperson Jho Low, who allegedly used the funds to buy a US$27.3 million pink diamond necklace for MO1's wife.
One week after the DOJ bombshell, on June 21, the cabinet announced it was setting up an RCI to investigate the forex losses amounting to billions of ringgit suffered by Bank Negara in the 1980s when Mahathir was the prime minister.
Mahathir is now a major opposition figure, serving as chairperson of Umno splinter-group Parti Pribumi Bersatu Malaysia (Bersatu).
Meanwhile, Annuar said the opposition is afraid that the forex RCI would deal them a major blow ahead of the next general election.
"We all know who was responsible for this fiasco and the opposition is in chaos because they cannot afford to lose Mahathir with the general election coming.
"They know that, if the facts come out, the people would see the opposition and its leadership for what they really are. This could cause huge damage to them in the election," he said.- Mkini