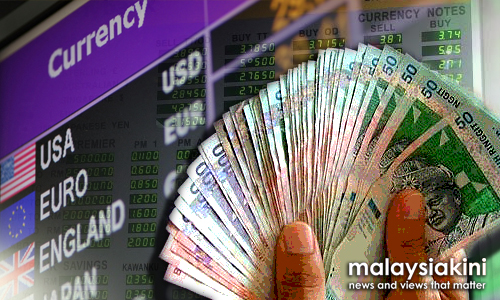 Continued non-resident inflows totalling RM12.1 billion into the Malaysian financial market resulted in the ringgit remaining as the best performer in the region in May, appreciating 1.7 percent against the US dollar.
In a statement, Bank Negara Malaysia (BNM) said the equity market also continued to receive RM2 billion in non-resident inflow in May.
"Sentiment was supported by the stronger-than-expected gross domestic product growth in the first quarter of 2017 and an improved outlook for the ringgit.
A sell-off towards the end of the month, however, led to the FBM KLCI declining marginally by 0.1 per cent," BNM said.
Non-resident inflow into the government bond market amounted to RM9 billion in May, a second consecutive month of inflows.
"The inflows reflect positive developments arising from measures to develop the domestic financial market.
"As a result, the 3-year, 5-year, and 10-year MGS yields declined 4, 13 and 17 basis points, respectively," BNM added.
The central bank also said there was sufficient liquidity in the banking system.
"Liquidity in the banking system remains supportive of banks' financing activities.
"Aggregate surplus liquidity placed with BNM stands at RM179.2 billion," BNM said, adding that all banks maintained liquidity coverage ratios above the regulatory requirement to meet unexpected cash outflows or adverse liquidity shocks," BNM added.
- Bernama