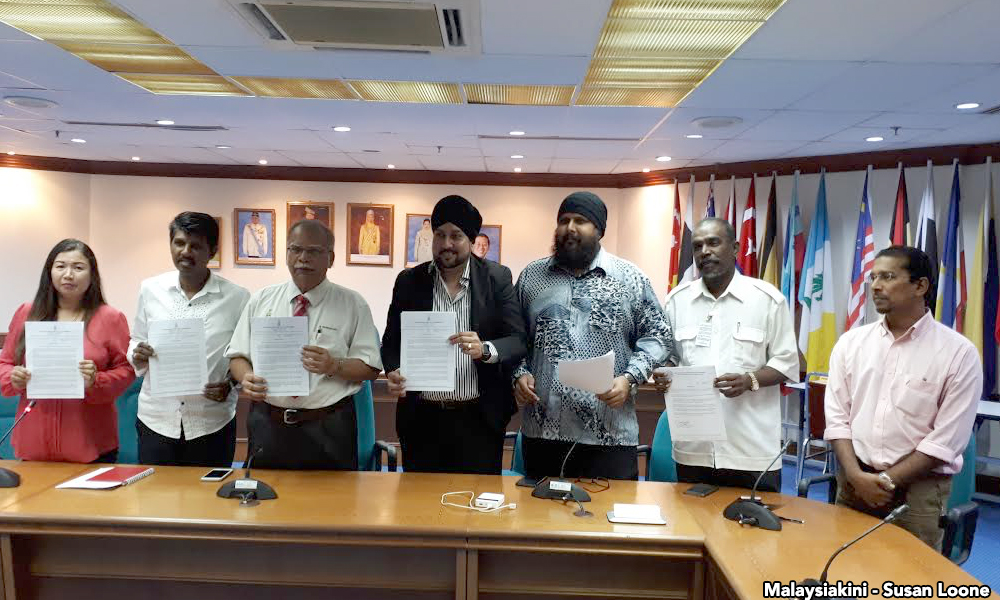 The canteen operator from Politeknik Seberang Perai (PSP), whose contract was not renewed due to "administrative reasons", now claims he was told to convert to Islam if he wants to continue operating his stall.
"I was disappointed with the statement, but I did not take it seriously. I know it is now a norm," Gopi Krishnan Gopal said at a press conference in Komtar today.
Gopi Krishnan said the PSP head of administration, who told him and his wife, Khor Hong Geik, to convert to Islam, is now retired.
He claimed to have also received calls from various quarters, including a government officer from Putrajaya, who told him to "keep things quiet" as there were efforts to get his stall at PSP reinstated.
"I told the officer to raise the issue with Prime Minister Najib Razak's department, and to ask the PM to ensure that all polytechnics in the country have a canteen operator to provide food for non-Muslims, especially vegetarians," Gopi Krishnan said.
"We are not asking for a temple to be built in the polytechnic, just a stall to serve non-Muslims, some who are vegetarians due to religious reasons," he added, saying he served 1,200 non-Muslims students in PSP.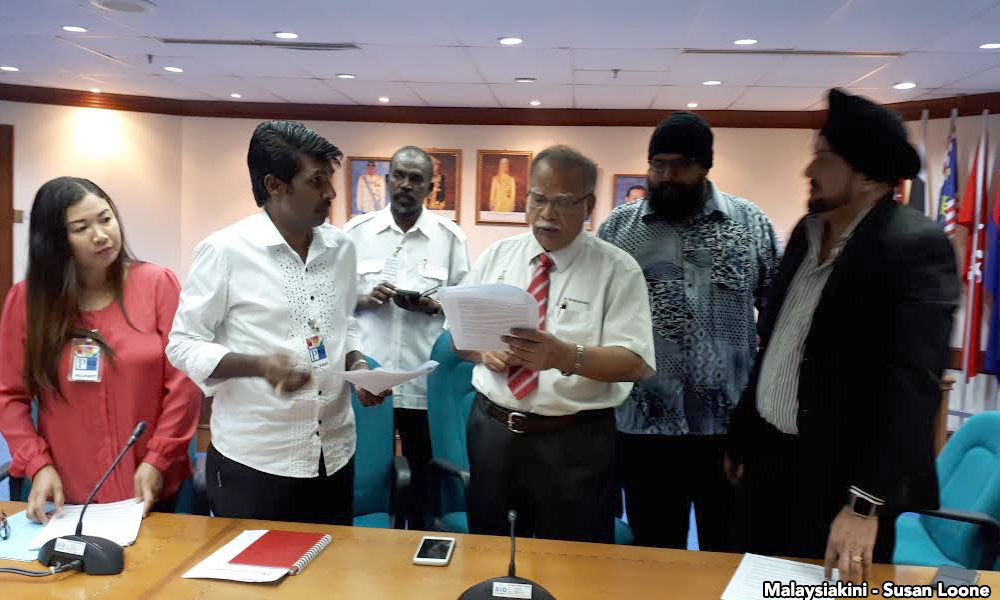 Gopi Krishnan (
second on left in photo
) will be lodging a police report on the racial discrimination he said he faced at the PSP.
His lawyers are mulling legal action, including possible breach of contract due to racial discrimination, against the education institution.
Accompanying him at the press conference were Penang Deputy Chief Minister II P Ramasamy and lawyers Paramjit Singh and Shamsher Thind Singh.
Gopi Krishnan's case prompted Deputy Education Minister P Kamalanathan to say that the canteen operator was terminated from PSP due to
"administrative reasons"
, denying it had anything to do with racial or religious extremism.
Politechnic denies allegations of racism
The polytechnic has denied allegations of racism, adding that a police report was lodged on June 26 on the contents of messages on the matter that went viral.
It is learnt that some 300 students have signed a petition, calling on the institution to reinstate the canteen operator, while several quarters have condemned the PSP for its handling of a non-Muslim canteen operator.
The 45-year old former engineer operated his canteen in PSP since September last year, but was told to fold up his business by June 30, which is tomorrow.
He failed to obtain the permit for his stall although he met all the conditions stated in an open tender, which PSP held in May.
Gopi Krishnan was the only non-Muslim among the 12 operators who participated in the open tender.
He was later told by the same head of administration, who told him to convert to Islam, that he was unable to fulfill the ISO syariah procedures.
In late May, PSP director Zulkifli Ariffin reportedly told him, in a WhatsApp message, that his application to continue operating his stall was rejected.
Ramasamy said the syariah compliance procedure was something new and surprising.
"Why should a non-Muslim trader be subjected to this law? Are there requirements that in public institutions built with taxpayers' money, both Muslims and non-Muslims must practise syariah?" he asked.
"Gopi Krishnan is clearly a victim of racial and religious intolerance in public institutions," he said.
Ramasamy called on Kamalanathan, who is also MIC education bureau chief, and the entire PSP management, to resign.
"Kamalanathan should resign for being unfit to articulate the concerns and anxieties of Indians in this country," he added.- Mkini