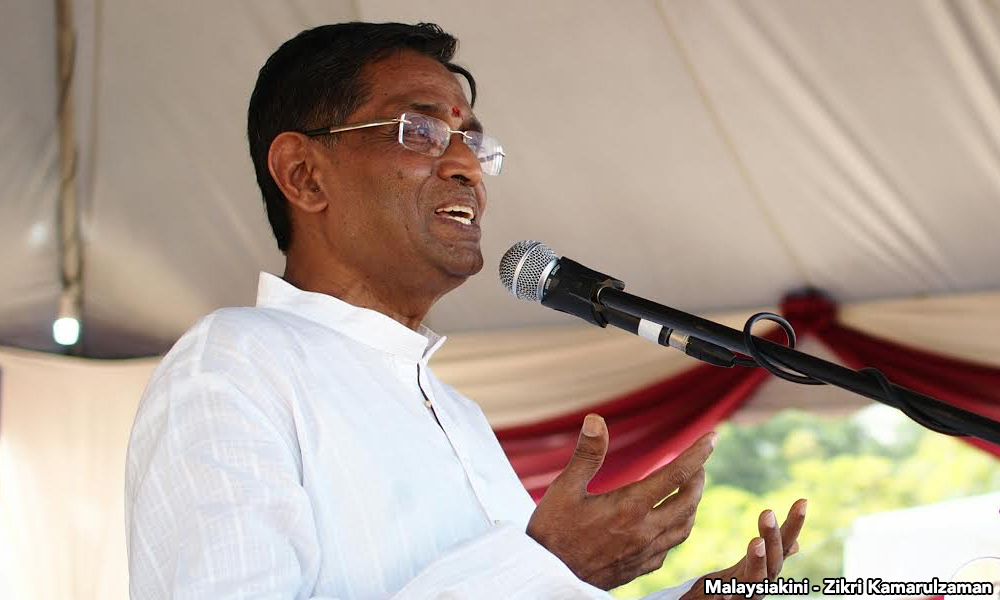 MIC has downplayed allegations that it received funding directly from Prime Minister Najib Abdul Razak's personal accounts, as well as claims that the money consisted of misappropriated public funds.
"We don't know about that," MIC president Dr S Subramaniam responded when asked whether it was normal for MIC to receive funds from the prime minister's private accounts.
"As far as we are concerned, the money came from BN," Subramaniam said, adding this was a normal occurrence.
He was speaking at a press conference in Cheras, Selangor today.
Whistleblower site Sarawak Report had claimed that MIC received about RM19 million between 2012 and 2014 from Najib's personal accounts.
MIC treasurer S Vell Paari responded by saying that there was
nothing wrong
with receiving money from the prime minister.
When asked today whether there were concerns about whether the money had originated from 1MDB or SRC International, Subramaniam said the claims were yet to be proven.
"Until it's proven, every time there is an election it is normal for BN parties to receive funding.
"That is the process, and we take it in good faith," the MIC president said.
Previously, Sarawak Report also claimed that Selangor MCA had received RM10 million which could be linked to 1MDB.
A DAP lawmaker challenged MCA's
denial
of the allegations, by citing a 2015 interview in which former MCA president Dr Chua Soi Lek
admitted
that the party had received funds from the BN chairperson ahead of the last general election.
Chua
criticised
the DAP for linking the two issues together.
"I had admitted that Najib was the first prime minister who cared for BN component parties. At least, I had the integrity to say MCA received funds from the BN chairperson," he had said.
Meanwhile, in a separate press conference, Gerakan vice-president Dominic Lau denied that it is common practice for political funding to come from the prime minister.
"It is from BN, not the prime minister.
"It won't (come from the prime minister) because Gerakan is part of the component parties within BN. Whatever political funding that should be from BN is agreed upon and channelled down (to the component parties), if there is any political funding being channelled down," he told reporters in Kuala Lumpur today.
Subramaniam had earlier taken part in a ceremony to lay the foundations for a new Tamil school in Bandar Mahkota Cheras.
The new school, which cost RM21 million, is expected to be completed next year and can accommodate up to 900 students.
The Bandar Mahkota Cheras school is anticipated to ease overcrowding in SJK(T) Kajang, Subramaniam said, besides providing an alternative to students who are studying at SJK (T) Serdang. - Mkini