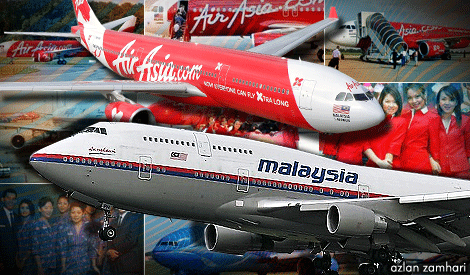 Federal Territories mufti Zulkifli Mohamad al-Bakri has proposed that all local airlines begin their flights with a prayer.
Weighing in on the row over prayers aboard flights, Zulkifli said that Muslims are encouraged to say a prayer before embarking on a journey, to ensure smooth and safe travel.
This, he said, was a good practice that should be promoted.
"As such, we sincerely propose that airlines in Malaysia, such as Malaysia Airlines Berhad (MAB) Air Asia, Malindo and Firefly, begin their journeys with a prayer.
"This will bring blessings on the journey, and InsyaAllah, safety and peace, because travelling is a hardship that people face," he said in a statement today.
Several Arab airlines such as Saudi Air, Etihad and Qatar Airways currently play a pre-recorded prayer before take off.
The issue of prayers aboard flights became a hot topic after an AirAsia X pilot asked passengers onboard Flight D7237 to pray as it faced engine issues.
Former minister Zaid Ibrahim had criticised the pilot's alleged prayer request, calling it "unbecoming" and saying that the pilot has to give hope.
His tweets attracted brickbats from netizens, most of whom asked what wrong had the pilot done in asking the passengers to pray.
AirAsia X Flight D7237 was
bound
for Kuala Lumpur from Perth, Australia on June 25 when it faced engine issues, causing the aircraft to shake like a washing machine, as described by some passengers.
The flight turned back to Perth 90 minutes after take off. - Mkini