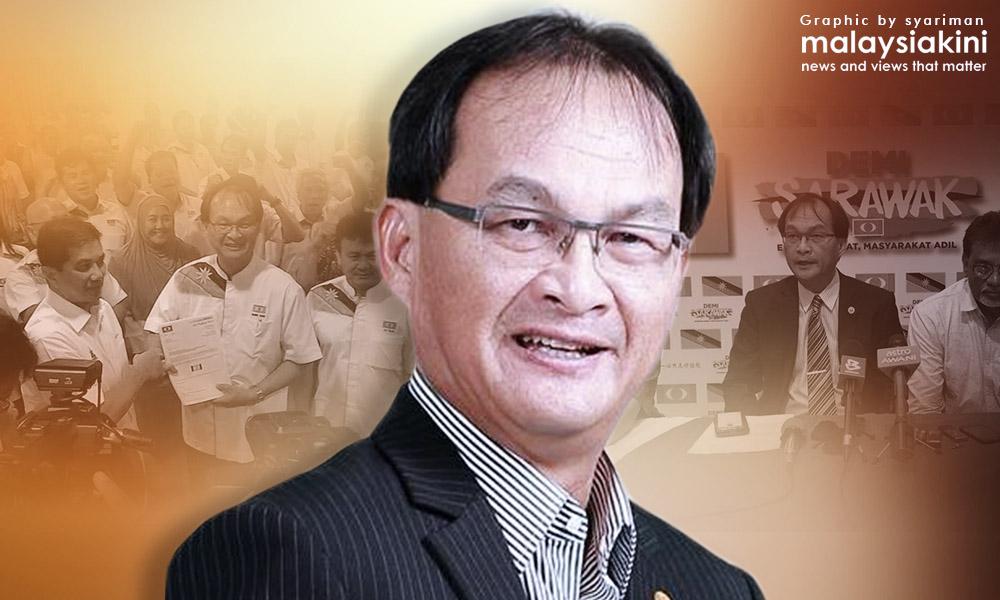 Sarawak Deputy Chief Minister James Masing's statement that there will be no road to Baram if there is no dam goes against the ideals of the late former chief minister, Adenan Satem, PKR said today.
Sarawak PKR chief Baru Bian said Adenan - who led BN to an overwhelming victory in the 2016 state elections - had made it clear that major dams were not necessary.
"Yet, less than half a year after his demise, the Sarawak government appears to have forgotten his words and is actively pursuing the dam-building programme again," Baru said in a statement.
He cited an interview Adenan gave to Channel News Asia in May 2016, in which he said the Baram dam was cancelled because "there's no need to have another big dam".
"We can have mini-dams and so on, but not a big dam, especially when we don't supply (power) to West Malaysia anymore," Adenan had also said.
The Baram dam was scrapped after it faced fierce opposition from residents, who said it would destroy their environment and livelihoods. The project was cancelled on Feb 18, 2016.
During the long battle to stop the dam, locals had repeatedly set up blockades to prevent access to the site.
Masing said the cancellation of Baram dam made the construction of the Long Lama-Ulu Baram road
impractical
.
However, Baru said the argument was warped.
"Why should the people of Baram have to give up their homes and lands in order to have a road?
"Does this mean that every community that requests a basic amenity, such as a school or a clinic from the government, must sacrifice something?
"A government should look after the people's needs, not engage in bartering and deal-making," the Sarawak PKR chief said.
According to The Borneo Post, the state government has requested Putrajaya to move the RM700 million allocated for the Long Lama-Ulu Baram road to constructing the access road to Tunoh, close to the Baleh dam in Bukit Mabong district, Kapit division.
The first official letter of request, dated July 4, 2016, was written by the late Adenan Satem, as then chief minister, and the second by Masing on May 11 this year.
Baleh dam is one of four dams, including Baram, that Masing said in 2013 that the state would continue to build, following widespread criticism of the state's original plan for 12 mega dams after the controversial Bakun dam.
Meanwhile, NGO Save Rivers chairperson Peter Kallang also highlighted Adenan's objection to major dams.
Masing's remarks, besides being simplistic, were also a form of "intimidation", Kallang said.
"Blaming the people for opposing the dam is also an admission of the government for failing its democratic duty, which is 'the government of the people, for the people and by the people'," he added.- Mkini