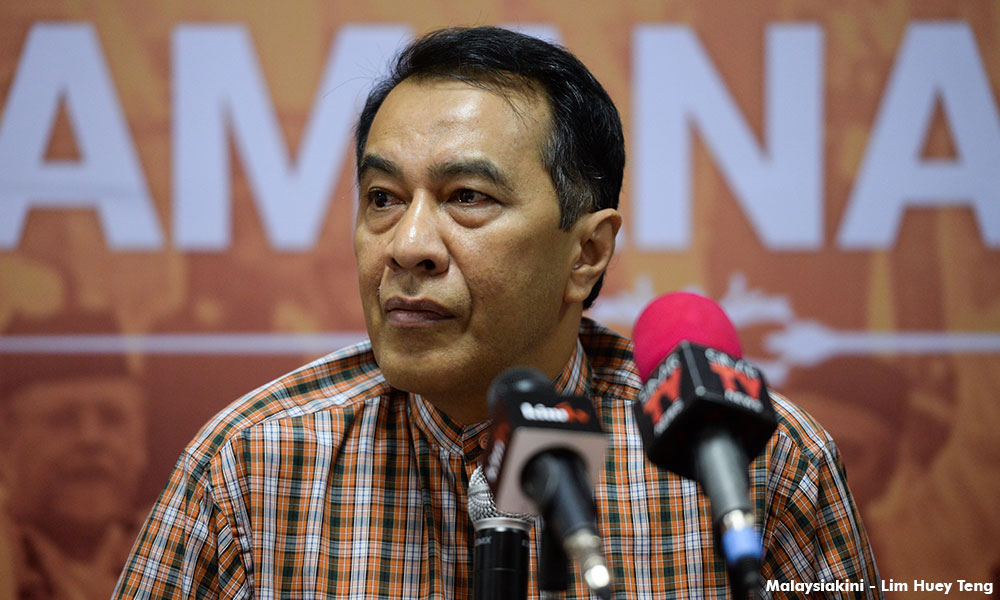 DAP parliamentary leader Lim Kit Siang has endorsed Parti Amanah Negara vice president Husam Musa as the next Kelantan menteri besar if Pakatan Harapan is able to capture the state from PAS.
"I hope that by the time of the Hari Raya Aidilfitri next year there would not only be a new federal government and new prime minister in Putrajaya, but also a new Kelantan state government and a new Kelantan menteri besar.
"I hope that Husam Musa will be the new Kelantan menteri besar during Hari Raya Aidilfitri next year and I will return to Kota Baru next year to attend the new Pakatan Harapan Kelantan state government Hari Raya Aidilfitri open house," he said in a statement today.
Earlier today, Lim was in Kelantan as part of his roadshow in the east coast state.
Husam, who was sacked from PAS and later joined Amanah, has been tasked to lead Harapan's charge in Kelantan.
Once a protege of the late former Kelantan Menteri Besar Nik Abdul Aziz Nik Mat, he was sidelined after the highly respected PAS spiritual leader passed away.
Lim said if Husam becomes the next Kelantan menteri besar, he will become a new role model not only for Kelantanese but all Malaysians.
This, he said, was in contrast to Prime Minister Najib Abdul Razak who had caused Malaysia to become known as a global kleptocracy.
"I cannot understand how Najib could be a role model for the PAS president Abdul Hadi Awang, to the extent that he has issued an open letter to political parties on the eve of Hari Raya Aidilfitri...," he said.
Lim said the letter was as good as asking political leaders to stop demanding accountability with regard to the 1MDB scandal.
Abdul Hadi in an
open letter
on June 24 spoke out against what he described as "foreign intervention" after the US Department of Justice (DOJ) filed its third civil forfeiture suit relating to 1MDB.
The DOJ believed that US$4.5 billion was allegedly misappropriated from 1MDB and is seeking to seize US$1.7 billion in assets purportedly acquired using the stolen money.- Mkini