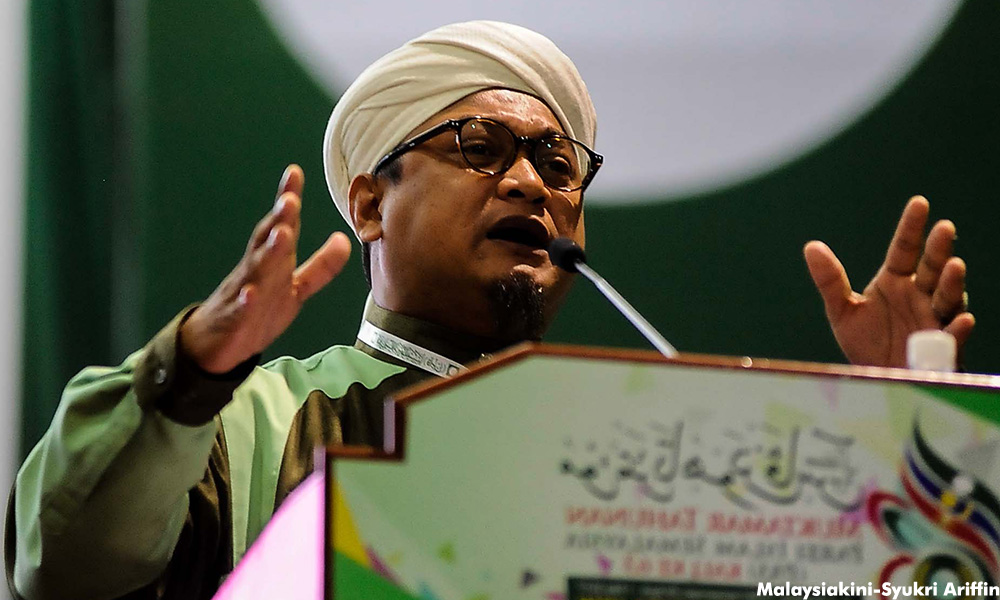 PAS information chief Nasrudin Hassan is claiming that DAP is aspiring to install its stooge as the menteri besar of Kelantan.
Nasrudin's comment came just a day after DAP parliamentary leader Lim Kit Siang
endorsed
Parti Amanah Negara vice-president Husam Musa as the next Kelantan menteri besar if Harapan is able to capture the state from PAS in the next election.
"They practice the politics of vengeance. It does not matter who wins as long as PAS falls in Kelantan.
"DAP cannot rule Kelantan so they arrange someone who they can control to lead Kelantan," Nasrudin said in a statement today.
Nasrudin said ultimately, it is the people of Kelantan who will decide.
"Kelantanese have the right to decide the menteri besar they want to lead their state.
"Do they want a menteri besar who is in compliance with DAP or do they want a menteri besar who is charismatic to continue the legacy of (former menteri besar) Nik Abdul Aziz Nik Mat," he said.
Yesterday, Lim, in his visit to Kelantan, said he hoped Husam will be the new state menteri besar come the next Hari Raya Aidilfitri.
Husam, who was sacked from PAS and later joined Amanah, has been tasked to lead Harapan's charge in Kelantan.
Once a protege of the late Nik Abdul Aziz, he was sidelined after the highly respected PAS spiritual leader passed away. - Mkini