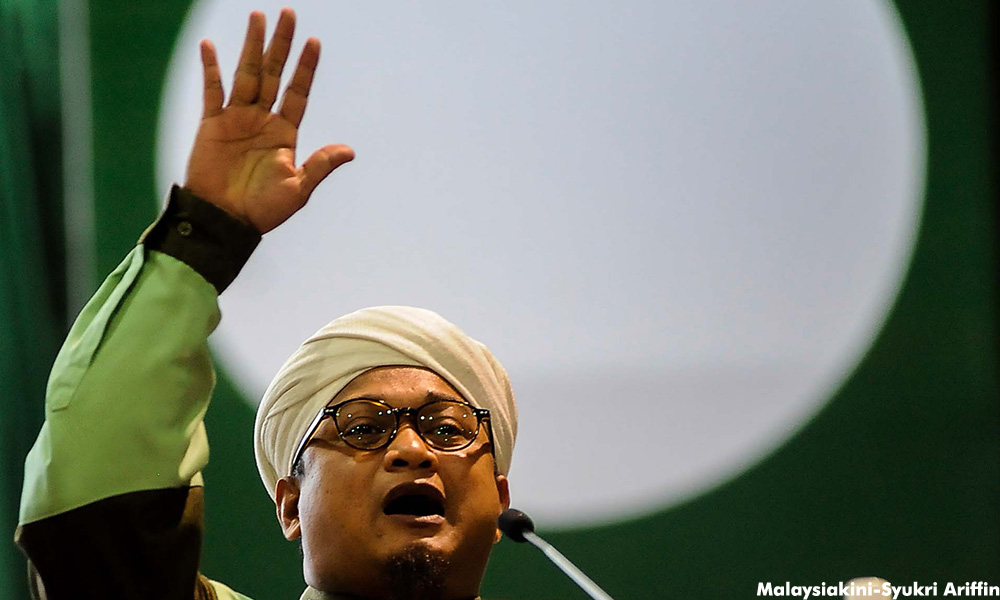 As the 1MDB scandal gathers steam, PAS has repeated it has its own way of dealing with the issue and will not follow those with an alleged "agenda".
"It must be stressed, PAS has its own policy and approach in realising its strategy and roadmap of struggle.
"It is not tied to any party, nor are we enticed by the song and dance of those with their own agenda," said PAS information chief Nasrudin Hassan in a statement today.
The government maintains no wrongdoing had been found in relation to 1MDB.
Nasrudin in his broad response said PAS was looking at more fundamental solutions in efforts to "correct the administration of the country and a return to the separation of powers and eradication of money politics".
He said they will send a memorandum to the Malaysian Anti-Corruption Commission (MACC) shortly to explain their "fundamental solution" to the issue of corruption, which he said will include 1MDB.
Nasrudin added PAS also rejected 1MDB's financial methods, which were against Islamic principles against "riba and so on".
His statement, however, did not mention the DOJ nor the controversy over key figures mentioned in the latter's court filings.
Apart from calling for an "independent" party that is "professional and transparent" to investigate claims of wrongdoing in 1MDB through a royal commission of inquiry, Nasrudin said PAS is now focusing on "holistic" issues.
"PAS at present is in the phase of focusing serious attention on issues that holistically affect the lives of the people the most, such as the rising prices, unemployment, rising cost of living, the Goods & Services Tax (GST) and so on."
He added the government needs to show "transparency" in its institutions to "restore the public's confidence".
PAS has been criticised for its public stand on the growing 1MDB scandal.