A Halloween party featuring drag queens as performers was cut short last night following a raid by the Federal Territories Religious Department (Jawi), police, and Kuala Lumpur City Hall enforcers.
Eyewitnesses, whose names are withheld to protect their identities, told Malaysiakini the uniformed authorities arrived at the scene at Rex KL at close to 10pm, while others, believed to be in plainclothes, had earlier monitored the public event with more than 100 guests present.
"They started by separating the crowd according to assigned sex (male and female).
"Then they picked out the transgender individuals and those in drag (male in female clothes)," said CY.
"Police came first, then Jawi. Most drag queens will be performers, while the transgenders are attendees," CY said last night.
Another eyewitness said the crowd was made to stay in their assigned lines for about two hours while police verified their identities and conducted urine tests, eventually releasing all the non-Muslims and those not dressed in drag.
"We're all free to go, but we're going to show these police we're intelligent human beings and we're going to walk out in quadrants, slowly and peacefully because we're a peaceful bunch of human beings.
"And we're beautiful human beings, so let's slowly head out so everybody gets out of here safe," said a person believed to be one of the event's hosts, in a video of the raid.
"There's no rush, everybody is going to leave [...] Thank you all for supporting what was to be the most beautiful night of our lives."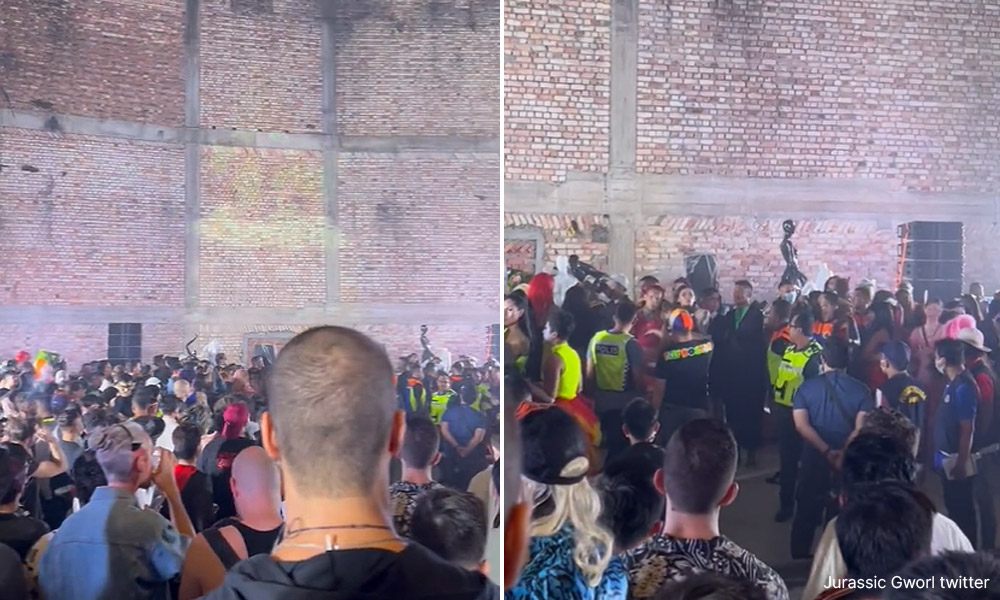 Taking to Twitter, LGBT activist Numan Afifi said 20 people - believed to comprise drag queens and transgender individuals - were transported in a Black Maria at slightly past midnight and taken into custody at the Jawi office.
It is understood lawyers were summoned to the party venue and Numan later tweeted at around 1.30am that 20 volunteers were found to bail those arrested.
Malaysiakini also understands that all individuals detained by Jawi were out on bail as of 5am today.
So far, the reasons for their detentions were unclear.
However, Section 28 of the Syariah Criminal Offences (Federal Territories) Act 1997 makes it an offence for any male person who, in any public place, wears a woman's attire and poses as a woman for immoral purposes.
A poster of the event released earlier hinted that the night would focus on reviving New York's "Club Kid" era, known for its extravagant fashion - mostly by males dressing up as females - and music.
The event poster also featured the names of at least four musicians, 10 performers, and other special appearances. - Mkini