The leadership crisis in Parti Bangsa Malaysia (PBM) appears to be deepening, with Larry Sng, who still insists he's the president, suspending 12 supreme council members.
Also suspended was Zuraida Kamaruddin, who earlier this month was "officially" appointed PBM president, following a supreme council meeting.
In a statement last night, Sng said the suspensions, including that of Zuraida as an "ordinary member of PBM", were in connection to the individual's ongoing involvement to undermine the interest of the party and its leadership.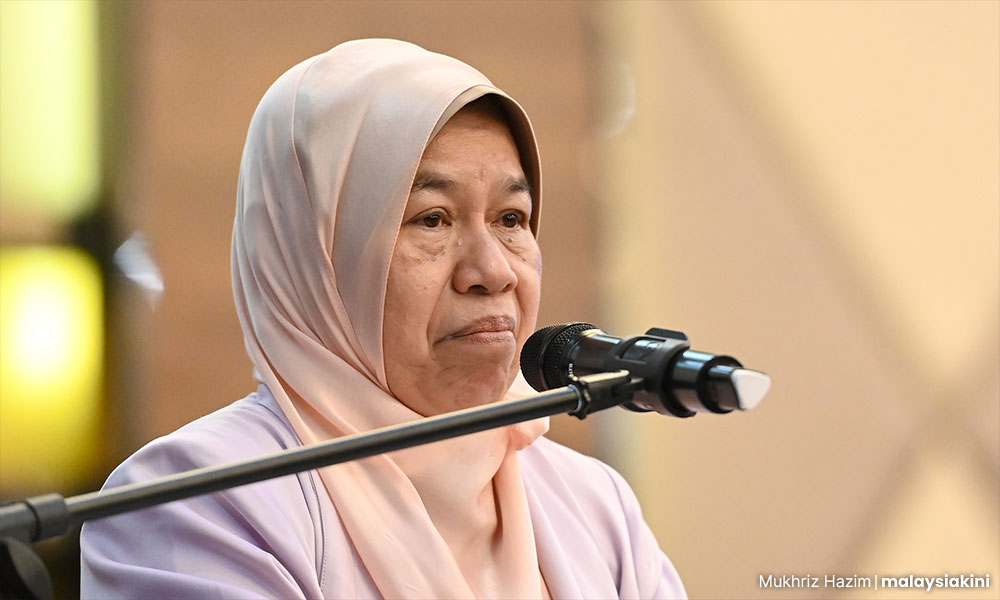 "I strongly despise and condemn such political manoeuvring which has undermined the trust of my leadership and has caused much confusion to party members and the general public at large.
"As such their positions will be suspended until a disciplinary committee is set up to look into the matter after the election," he said, adding that a supreme council meeting would be called tomorrow in Sarawak to discuss and settle the issue immediately.
According to him further, the suspended individuals have been notified via letters, and they would not be invited to attend the meeting.
Earlier this week, Sng, who is PBM's founding president, suspended party secretary-general Hizwan Ahmad and information chief Zakaria Abdul Hamid - both of whom are allied to Zuraida. - Mkini