For all the hype that the 15th general election (GE15) would be "the mother of all elections", the race may simply come down to old-fashioned retail politics.
It's not like our political parties are going into the fray for the purpose of good versus evil, right versus wrong, human dignity and freedom against tyranny and oppression.
From a bystander's point of view, GE15 would just be about superficial images of self-important politicians and their high hopes of getting the voters to think they would be in the wrong line if they voted for any opposing party.
If only the politicians know - maybe they do but pretend they don't - the people's greatest strengths are the very characteristics political parties want to hide - the rakyat's intellect, their quick thinking and their ingenuity.
With the advent of the Undi18 Act, young voters are said to be drawn more to movement-based politics.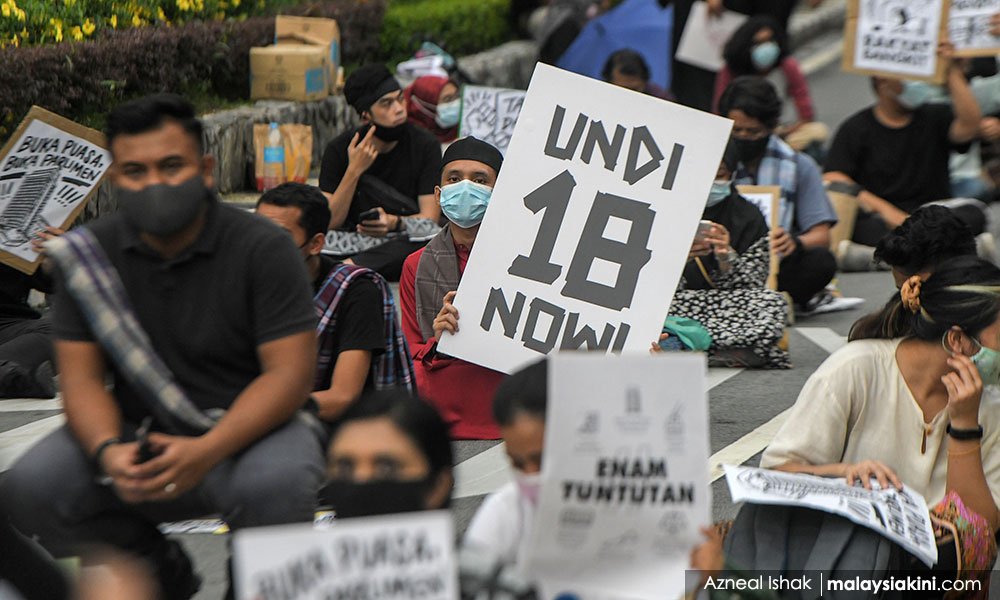 Discussions in social media suggest voters are liable to switch from supporting a mainstream party to a non-mainstream or activist party as they look for alternatives that better represent their ideological expectations.
Already, some political parties are wooing social groups to be their affiliate partners; particularly those sharing the same ideals; like doing away with crony politics.
It is seen as a good strategy; for especially small parties that do not have enough fame and following to make it alone.
Parliament dissolution
The 14th Parliament was due to end on July 16, 2023.
However, at the request of caretaker prime minister Ismail Sabri Yaakob, Yang di-Pertuan Agong Sultan Abdullah Sultan Ahmad Shah dissolved the legislature on Oct 10.
This paved the way for GE15 - a nine-month fast-forward of the scheduled expiry date which is expected to cost the Election Commission a whopping RM1bil to run.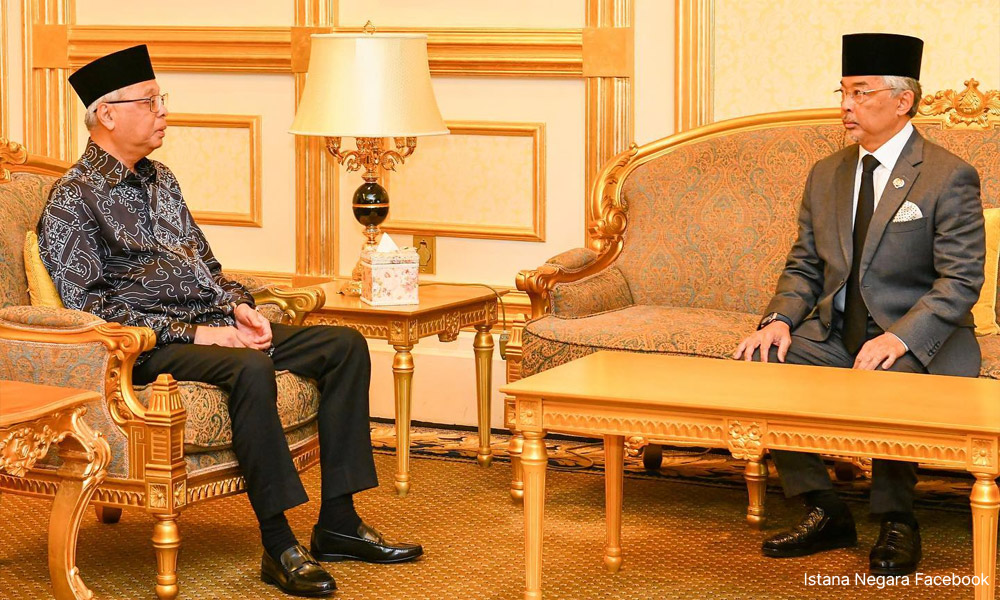 A by-election for the Bugaya state seat in Sabah will also go along with the national polls.
Traditionally, elections for all state legislatures, except Sarawak, are held concurrently with the general elections as a cost-saving measure.
But three states - Sabah, Malacca and Johor - had had their state polls early due to political crises they could not sort out at the negotiation table; thus, disrupting their usual electoral cycle and incurring uncalled-for expenses.
Six others - Penang, Selangor, Negeri Sembilan, Kedah, Kelantan and Terengganu - have stated they prefer to complete the full term.
In the run-up to the Nov 19 polls to elect representatives in the Dewan Rakyat and three state legislatures - in Pahang, Perak and Perlis - we are likely to see more in-person campaign events, rallies, direct mail, social media discussions and, perhaps, candidates' appearance on the podcast.
This could drain the meagre resources of those going into the fray as independent candidates. It's not going to be easy simply because you don't have followers that matter.
In a political party, the number of supporters grows because, if somebody doesn't like you as a politician, they may like the party for what it fights for.
Plus, having a lot of people in the party opens up multiple avenues for better connections, media coverage and additional funding.
Therefore, they get either the social groups to join in their struggle or invite some ex-deputies, veterans, religious figures and showbiz celebrities to be their members.
Amid this boggling electoral pattern, a more salient matter is whether parties contesting in GE15 would be retiring their aged or ageing politicians in favour of fresh untainted candidates.
Capturing power
Why is this important?
Why is it important for an athlete to win a medal? Why is it important for the business person to make profits? Why is it important for a lab researcher to bring discoveries?
Because that is what they work or train to achieve; in the same way a political party or politician aims to capture power.
Or, would the veterans themselves bow out from the scene and just take the role of mentors to the new faces?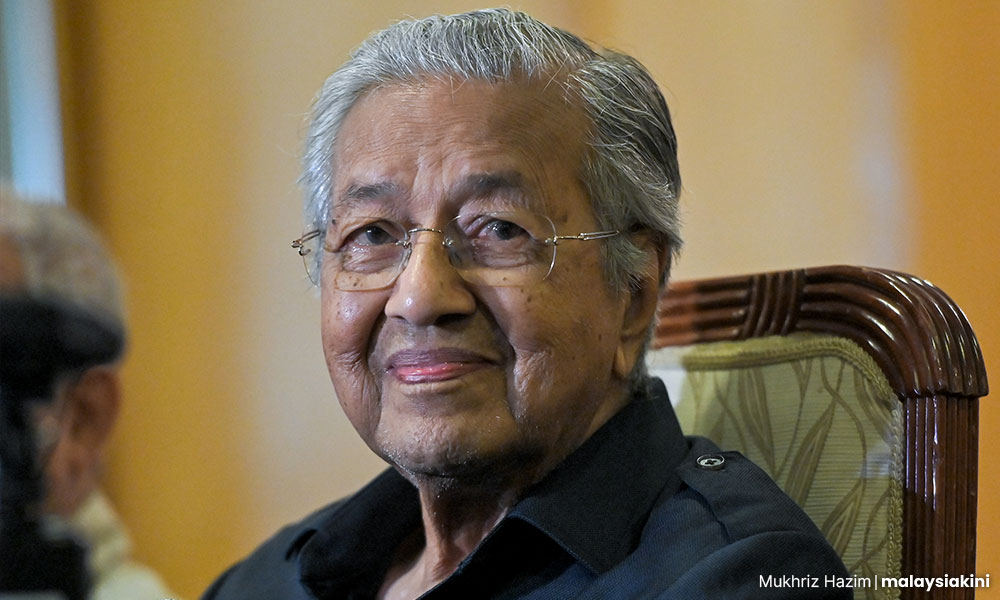 At least we know where twice-appointed prime minister Dr Mahathir Mohamad stands.
The timeless politician, now leading a politico-activist alliance called Gerakan Tanah Air (GTA), has made it clear that he could still throw some good punches in the electoral ring; thus, would defend his Langkawi seat.
The media reported the 97-year-old nonagenarian also offered to lead the country again if there is no one better than him to become the next prime minister.
Be that as it may, the question arise: Surely there is a handful of others or more who have nearly enough popularity to make it to the Prime Minister's Office in the event the job is up for grabs?
Incumbent Ismail Sabri is said to have the support of many Umno people to defend the post should the party gain the parliamentary majority.
On the other hand, party boss Ahmad Zahid Hamidi has also a huge following backing him to take the post, as had been practised by past party presidents.
For experience, Ismail Sabri's predecessor, Muhyiddin Yassin, is also closing in to continue where he left off, after a brief stint at the top.
Then, there are the charismatic types like Tengku Razaleigh Hamzah and Anwar Ibrahim, whose mere stage presence evoke a sense of excitement, enthusiasm and expectation among their audience.
And don't write off Shafie Apdal, Khairy Jamaluddin and Rafizi Ramli, whose respective followers and admirers are always rooting for them to go for "the big one".
In the end, it comes down to strength in numbers and efficiency.
At least we don't have a policy that condones forced democracy and compulsory voting.
The worst that can happen is - voters will just stay away from the polling stations to steer clear of the downpour and flooding - or simply feel plainly tired of humouring the politicians.
By the way, isn't it true that the people, in general, are hardly interested in talking about the election? It seems people are really jaded about politics. It's all too quiet and there is hardly any election atmosphere in the air.
The general feeling is that only politicians are interested and excited about the election. The people are not. - Mkini
---
FRANCIS PAUL SIAH is a veteran Sarawak editor and heads the Movement for Change, Sarawak (MoCS). He can be reached at sirsiah@gmail.com.
The views expressed here are those of the author/contributor and do not necessarily represent the views of MMKtT.