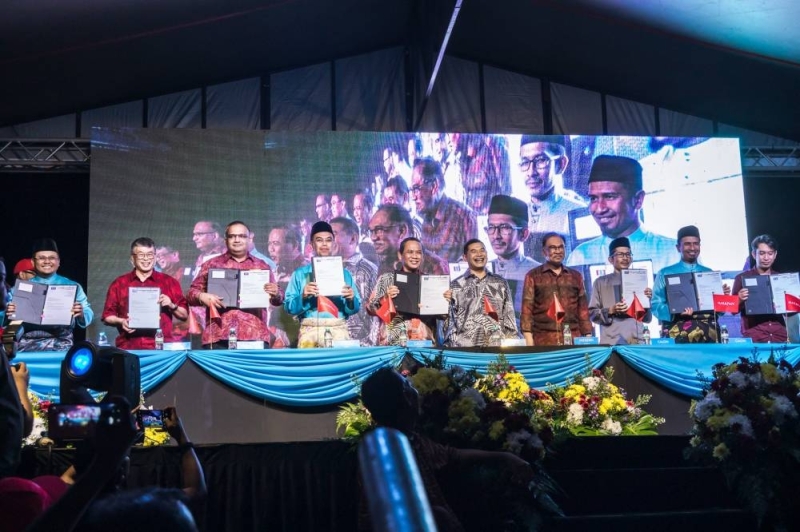 AMPANG, Oct 28 — Incumbent PKR MPs Maria Chin Abdullah (Petaling Jaya), Datuk Johari Abdul (Sungai Petani), R. Sivarasa (Sungai Buloh), June Leow (Hulu Selangor), Chan Ming Kai (Alor Setar) and Datin Paduka Tan Yee Kew (Wangsa Maju) will not be defending their seats in the coming general election (GE15).
Also not standing for re-election in his constituency of Gopeng is former deputy health minister Dr Lee Boon Chye who has retired.
This was one of the big surprises when PKR president Datuk Seri Anwar Ibrahim announced the 72 parliamentary candidates in peninsular Malaysia who will represent the party and Pakatan Harapan (PH) in GE15.
Perhaps more expected was the news that elections director and deputy president Rafizi Ramli will contest in Pandan, while vice-presidents Datuk Seri Amirudin Shari, Datuk Seri Aminuddin Harun, Nik Nazmi Nik Ahmad, Chan Lih Kang and Nurul Izzah Anwar will stand for election in Gombak, Port Dickson, Setiawangsa, Tanjung Malim and Permatang Pauh respectively.
Similarly, former deputy prime minister and PKR advisory council chairman Datuk Seri Dr Wan Azizah Wan Ibrahim was announced as the Bandar Tun Razak candidate and Rodziah Ismail will take on her former PKR party colleague Datuk Zuraida Kamaruddin in Ampang.
They were joined by PKR chief organising secretary Zahir Hassan (Wangsa Maju), deputy PKR Youth chief Kamil Munim (Padang Rengas) and central leadership council member Siti Aishah Shaik Ismail (Bagan Serai).
PKR deputy secretary-general Dr Sathia Prakash Nadarajah will contest for the first time in Hulu Selangor while PKR deputy information chief Datuk Ramanan Ramakrishnan will go to Sungai Buloh, Tebrau PKR Youth chief A. Vickneswaran will be in Segamat, and businessman Iskandar Shah Abd Rahman is set for Pagoh.
Also contesting for the first time are scientist Dr Noraishah Mydin Abdul Aziz (Putrajaya), former Malaysian Youth Council president Jufitri Joha (Rembau), former University Sultan Zainal Abidin (UniSZA) dean Datuk Hassan Basri Awang Mat Dahan (Jerantut) former Lembaga Zakat Selangor chief executive officer Saipulyazan Yusop (Sungai Besar) and PHD candidate Fathin Amelia Fazlie (Arau).
Meanwhile, a whole slew of familiar names was also announced such as former Kapar MP who sat out the last general election G. Manivanan (Kuala Langat); incumbent Semambu state assemblyman Lee Chean Chung (Petaling Jaya), Batu Arang assemblyman Simon Ooi (Alor Setar), former Bukit Batu assemblyman Jimmy Puah (Tebrau), incumbent Simpang Pulai assemblyman Tan Kar Hing (Gopeng) and Kedah Youth chief Dr Mohd Taufik Johari (Sungai Petani).
Former Amanah vice-president Datuk Husam Musa was also announced as the candidate for Pasir Mas in what many observers view as an unexpected decision.
Former Yayasan Dakwah Islamiah chief Nik Omar Nik Aziz will stand in Pasir Salak and film producer/former Bersatu Lenggong chief Datuk Juriey Latiff Rosli will head to Lenggong.
The candidates including Anwar were made to sign loyalty bond and an agreement saying they will stay loyal and agree to cut their allowances if PH wins the election. - malaymail