Universiti Kebangsaan Malaysia (UKM) has revised its convocation ceremony dress code guidelines, amid outcry that it had barred graduates from wearing saree and cheongsam.
The new guideline now states that graduates can wear "baju kebangsaan" (national costume) but did not specify which type is allowed.
According to the new guideline, female graduates must wear "national costume / baju kurung / lounge suit / long-sleeved blouse and a long skirt or dark coloured trousers reaching the ankle" which must "conform to the protocols of a formal convocation ceremony".
Male graduates are now also allowed to wear any form of "national costume" as long as they are "befitting the protocols of a formal convocation ceremony".
Earlier, its pictorial guideline for female graduates showed that saree and cheongsam are not allowed, while Malay traditional wear like baju kurung and baju kebaya are permitted.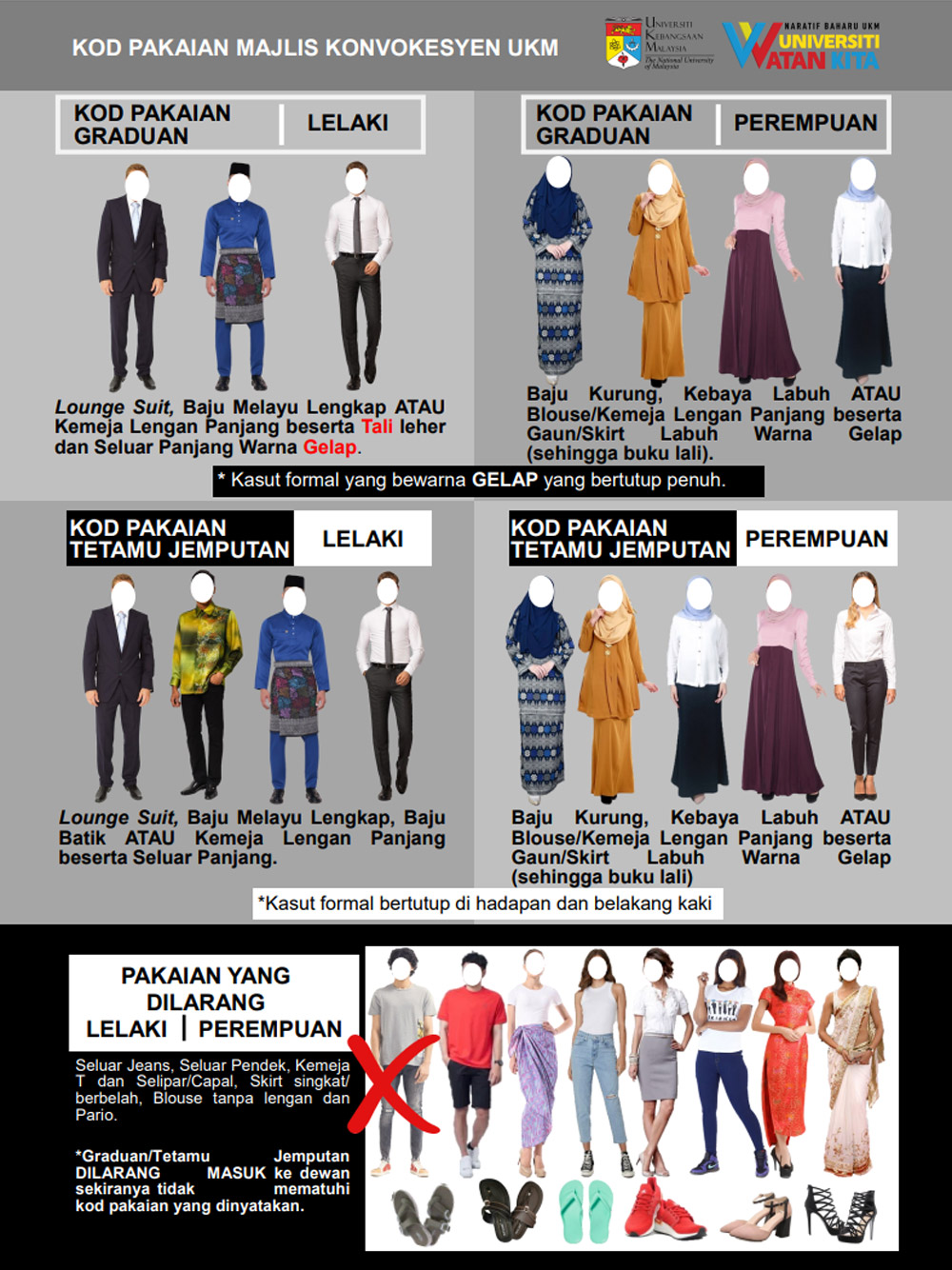 Other attire not allowed included a short-sleeved blouse with a knee-length pencil skirt, a sarong paired with a short-sleeved top, jeans and a T-shirt.
The pictorial guideline also stated that male graduates must wear either a lounge suit, a baju melayu with sampin or a long-sleeved shirt with a tie and dark trousers.
The guideline was taken down without notice from UKM's website amid an outcry on social media.
UKM did not respond to Malaysiakini's request for comment.
'Controlling people's lives'
Speaking up against the issue, lawyer-activist Siti Kassim said it was offensive for UKM to dictate what traditional clothes are acceptable or not.
"Hey UKM, who do you think you are? Come on, politicians, speak out on this," Siti, who intends to contest in the upcoming general election, said in a Facebook video.
"This is too much. The infiltration, monitoring and controlling by these people really make me angry. Speak up and rise people, we have to reject this kind of control towards our lives," she added.
Earlier, social media users condemned the dress code, for among others, perpetuating "supremacist policies". - Mkini