Umno has turned down a proposal to cooperate with PAS and Bersatu in Tambun in a bid to take down PKR president Anwar Ibrahim and end his political career, according to a report.
The Free Malaysia Today report quoted Umno secretary-general Ahmad Maslan saying BN will field its own candidate there despite the proposal, and his coalition stands a chance of winning a multi-cornered fight in Tambun, Perak.
"We do not have any pacts (for BN) to make way for (any opposing parties) in any seats in the 15th general election (GE15)," he was quoted as saying.
Ahmad (above) reportedly noted that BN had triumphed in multi-cornered fights before, during the Johor and Malacca state elections.
He expressed confidence that Malaysians who desire stability and prosperity will vote for BN, regardless of who is field as their candidate.
He was reportedly responding to a proposal from PAS central committee member Zuhdi Marzuki, who mooted cooperation between Umno, PAS, and Bersatu to defeat Anwar's bid for the Tambun parliamentary seat in the coming election.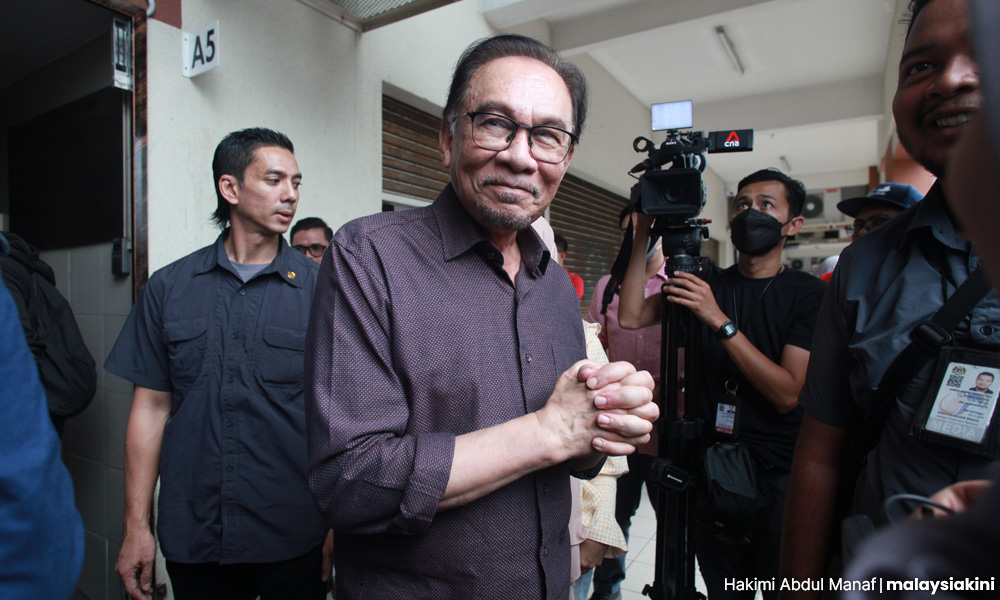 Zuhdi reportedly said Anwar was a major contributor to Malaysia's "endless political crisis", and defeating him in Tambun would terminate his political career.
"In return, Umno could field a candidate for the Hulu Kinta state seat while PAS could do the same in Manjoi," he reportedly said.
Anwar, who is the Port Dickson incumbent MP, had announced his intention to contest the Tambun seat last week.
The seat used to be a BN stronghold but was captured by Bersatu's Ahmad Faizal Azumu in 2018 when the party was with Harapan.
Faizal, who is now the Bersatu deputy president, had said he intends to defend his seat.
Umno is expected to field its Tambun division chief Aminuddin Md Hanafiah in the contest. - Mkini