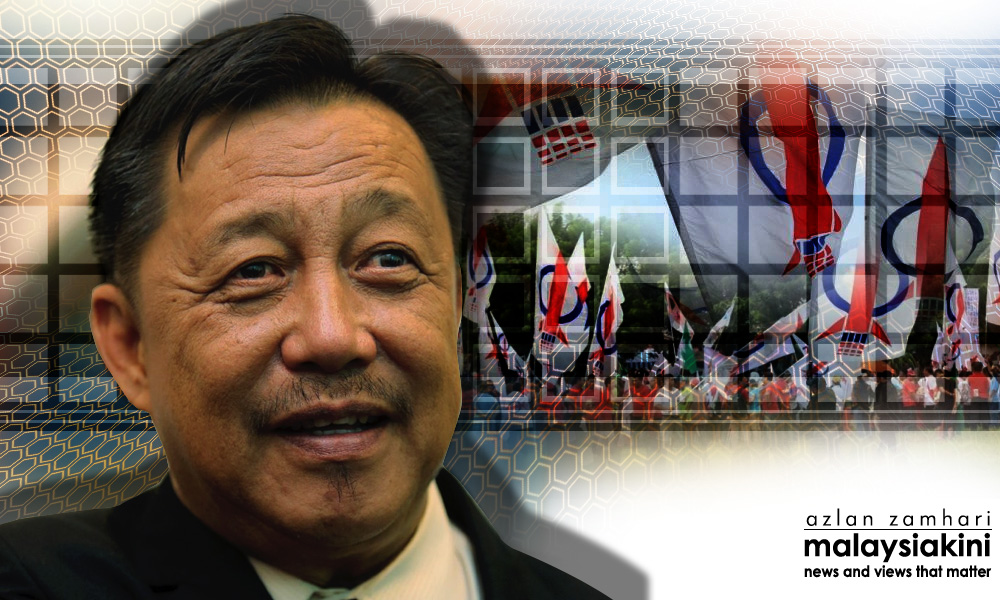 DAP has suspended its Sabah deputy chairperson Dr Edwin Bosi for three months, effective yesterday.
This following a complaint by the Sabah DAP state committee that Edwin had purportedly tarnished the party's reputation through his media statements.
The party's disciplinary committee said it had found evidence of Edwin making repeated public statements threatening to quit the party, as well as on joining another party, or contesting as an independent candidate if he is not retained as a candidate in the next general election.
Disciplinary committee secretary Tai Sin Pau, in a letter addressed to Edwin also said that he had repeatedly made public statements stating that he had no trust in Sabah DAP chairperson Stephen Wong and had accused him of having poor leadership.
Tai cited Edwin's statements which were reported in Sabah newspapers Daily Express and Borneo Post in April and May.
"You did not make any categorical denials of these media reports. It is evident that you have failed to conduct yourself in a manner befitting of a responsible member, leader and elected representative of the party.
"You have failed to place the interest of the party above your own and did not utilise internal channels to raise your grouses. Your actions have not only undermined the Sabah DAP leadership but have also tarnished the party's reputation and exposed the party to unfair criticism."
Edwin was also advised to refrain from making further "adverse statements" that will jeopardise the party's image.
"Failing which, the disciplinary committee will not hesitate to take any further appropriate action against you."
Edwin may however, appeal in writing against the decision
within 14 days
from the date of the letter, said Tai.
The Kapayan state assemblyperson told Malaysiakini that he will be consulting branch leaders and his supporters on his suspension.
"I will then decide if I will appeal," he said.
It was previously claimed that Edwin would leave DAP and join Parti Cinta Sabah (PCS) which is led by Wilfred Bumburing, who is also Tamparuli assemblyperson.
Edwin last month was reported by The Star as having gi­­ven the DAP an ultimatum – either field him as a candidate there again or he will quit the party.
The first-term state assemblyperson won the Kapayan state seat in the last general election with a vote-majority of 7,287.
Edwin last year
denied
that he will leave the DAP to join another party.
He was responding to rumours claiming that he was leaving the DAP for either the United Pasokmomogun Kadazandusun Murut Organisation (Upko) or the Parti Bersatu Sabah (PBS).- Mkini