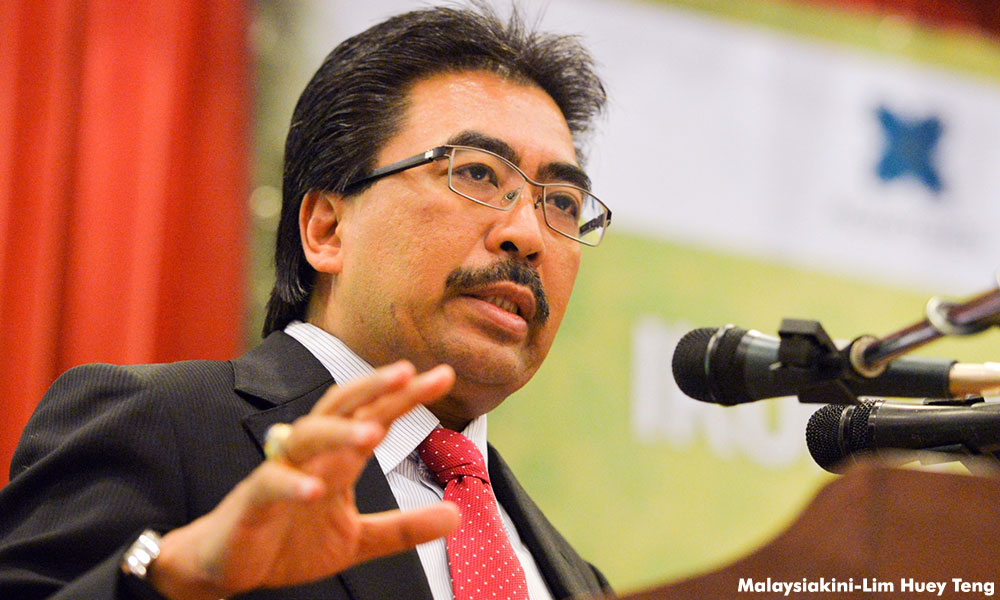 The government is not interested in owning Proton anymore, Finance Minister II Johari Abdul Ghani said.
Johari said this on Petaling Jaya Utara MP Tony Pua's claim that the deal with China's Geely Automobile Holdings Group is essentially an
asset-stripping exercise
, with Proton's "skeletal" remains to be returned to the government in time to come.
Pua, the DAP national publicity secretary, argued that if Geely and DRB-Hicom chose not to continue investing and sustaining Proton, and as a result, the latter fails to repay the government's RM1.5 billion soft loan, then Proton will once again be owned by the government.
Contacted by Malaysiakini, Johari said: "We will make sure that the RM1.5 billion will be fully secured.
"The deal also requires the RCCPS (redeemable convertible cumulative preference shares) of RM300 million to be redeemed immediately after completion. The balance RM1.2 billion will be fully secured with various assets.
"The government is not interested in owning Proton anymore," he added.
Johari further revealed that based on the deal between Geely and Proton, the option of a conversion is no longer available.
He even confirmed that there is a clause in the agreement stating so.
"We will secure the assets instead and will continue to receive the coupon rate. We will treat this as a strictly private deal.
"Whatever we have promised and committed before Geely came in, we will fulfil them," he added.
Last year, the Ministry of Finance Inc (MoF Inc)
pumped RM1.25 billion
into Proton as a conditional soft loan, by subscribing to 1.25 billion units of new RCCPS issued by the carmaker to raise the cash.
Proton will issue the RCCPS to Govco Holdings Bhd, which is 99.99 percent owned by MoF Inc, according to DRB-Hicom's announcement to Bursa Malaysia.
With 1.25 billion RCCPS in Proton, should MoF Inc choose to convert that and the unpaid dividend declared for Proton's RCCPS of RM574 million into 2.1 billion new Proton shares, DRB-Hicom's holdings would be reduced from 100 percent to 20.72 percent.
MoF Inc, through Govco, will then own approximately 79.28 percent of Proton.- Mkini