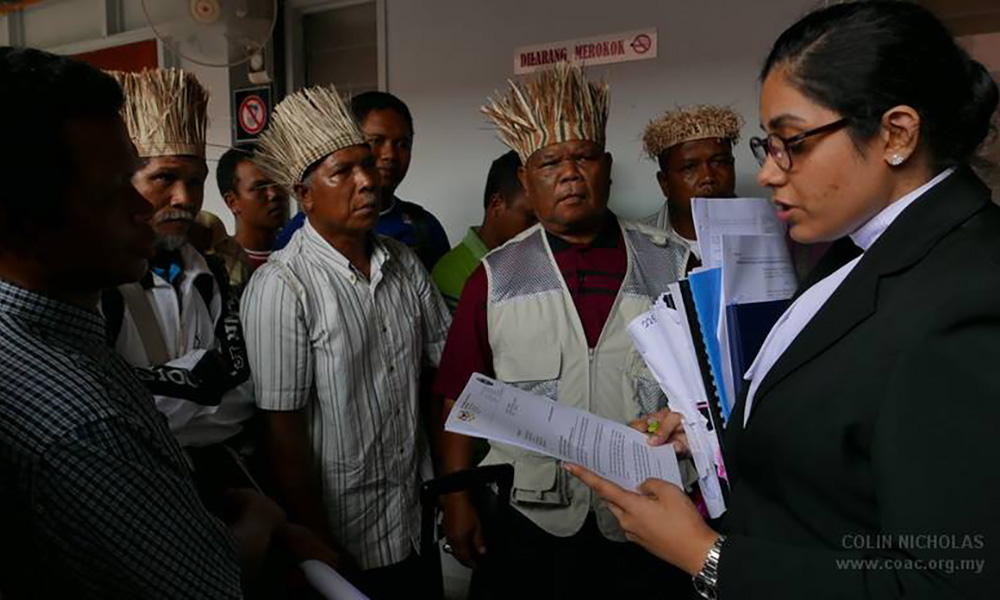 The Kelantan government on Monday offered to recognise a fraction of the land the Temiar people are claiming stake to in Gua Musang, after the Orang Asli community took the matter to court.
However, the state is only wiling to recognise some 394ha, or three percent of the 12,000-plus hectares the Temiar are claiming as their ancestral land.
"We are given to understand that, basically, it involves recognising those parts of the claimed lands that the Temiars had settled in and cultivated. But not to the wider traditional territories or their subsistence and cultural base," Centre for Orang Asli Concerns (COAC) director Colin Nicholas said in a statement.
The Temiars of Pos Balar-Dakoh are seeking recognition of their customary territories, which the state had parceled out as 99-year concessions.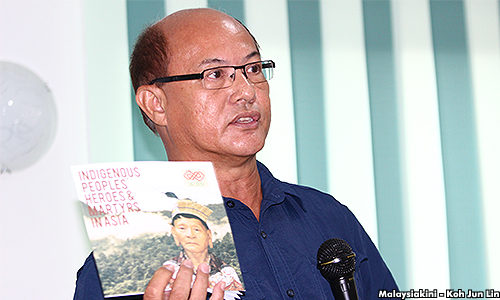 "Since it was not possible to get any immediate consent or opinion on the proposed settlement from the Temiar plaintiffs, the court was adjourned to another day," Nicholas (
photo
) said.
He said the settlement was proposed in chambers, and the parties would inform the court of the outcome when the case resumes on June 13.
"If a settlement cannot be agreed upon, the case will go for full trial on dates to be set on June 13," Nicholas said on the COAC website.
He said some 80 Temiar people had travelled five hours from their hometown in Kuala Betis, Gua Musang, in a chartered bus and vans, as well as private cars, in the hope of attending the first day of the trial on Monday.
"Apart from muddied roads or broken bridges, some of the Temiars had to deal with flooded rivers in order to get to Kuala Betis for their ride to Kota Baru.
"Many had actually left their villages a day earlier, in order to be at the meeting point at Kuala Betis on time. Continuous bad weather meant that the road conditions from Pos Balar and the others posts were difficult, even for motorbikes," Nicholas said.
The Temiars were represented by Savreena Kaur while the state was represented by Kelantan state legal advisor Shahidani Abdul Aziz and assistant state legal advisor Naslyza Mohd.
Besides Savreena, the pro bono team representing the Temiars included lead counsel M Rajkumar, S Yogeswaran, Lim Heng Seng and Tan Hooi Peng.
The Temiars also named Ladang Rakyat, a state government project akin to the Federal Land Development Authority, as a plaintiff.
Pos Balar-Dakoh is located next to Pos Belatim.
On April 23, the High Court in Kota Baru ordered the Kelantan government to gazette 9,361ha of land in Pos Belatim as an Orang Asli reserve.- Mkini