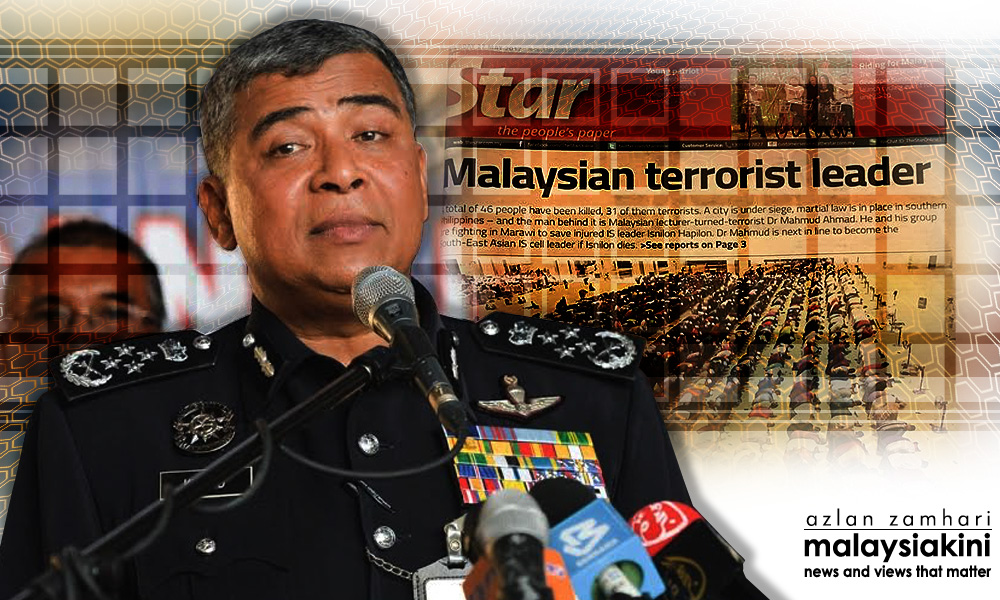 English daily The Star is being investigated for sedition and attempts to cause religious enmity over its front page layout in its edition last Saturday.
Inspector-general of police Khalid Abu Bakar said numerous police reports have been lodged on its headline for a story on a Malaysian terrorist leader and an unrelated photograph of Malaysian Muslims praying to welcome the month of Ramadan.
"We will call all the people responsible and their statements will be recorded to find out who was responsible to publish the photo and headline on the front page last Saturday," Khalid was quoted as saying on the online version of Berita Harian today.
According to Khalid, the investigations are being carried out under the Sedition Act 1948 and Section 298A of the Penal Code.
Section 298A, among others, provides punishments for any person who causes, or attempts to cause, or is likely to cause disharmony, disunity, or feelings of enmity, hatred or ill-will on grounds of religion not limited to Islam.
Four editors from The Star turned up at the Home Ministry yesterday to explain the matter, after the publication had on Sunday issued an apology following a public outcry.
Among others, politicians from PAS, PKR, Parti Amanah Negara, Umno and Malay rights group Perkasa have condemned the daily for allegedly creating misperceptions about Islam.
They also called on the Home Ministry to suspend the printing permit of The Star.
However, the Home Ministry yesterday issued
The Star
with a
show cause letter
, which it must respond to within seven days.- Mkini