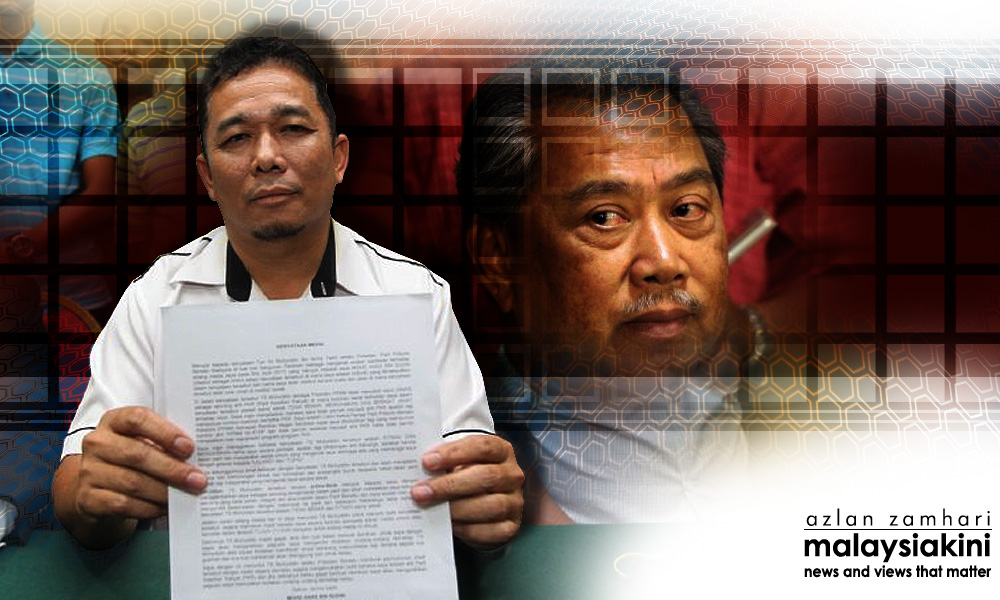 Former Negri Sembilan Parti Pribumi Bersatu Malaysia (Bersatu) chief activist Mohd Anas Sudin has postponed his intention to sue Bersatu president Muhyiddin Yassin.
"I'm not filing the suit today because my documents are not complete," Anas said when contacted today.
Media practitioners had waited for two hours at the High Court complex in Kuala Lumpur today after receiving information, through a WhatsApp message, that Anas would be filing a suit on "Muhyiddin's lies to the party's grassroots and founding members".
Explaining his absence, Anas said he was collecting the necessary documents to prove that he was a former Umno member.
"A video (quoting Muhyiddin) was circulated claiming I was a PKR member, questioning why I had announced leaving Bersatu when I was supposedly a PKR member.
"But I was never a PKR member. I used to be an Umno Youth leader and a secretary of an Umno branch, among others.
"I'm collecting my appointment letters, I want to prove that I was from Umno and not from PKR, like what that was claimed by Muhyiddin," he said.
Last month Anas called on Muhyiddin to issue a public apology or face legal action for accusing him of being a PKR member.
He was quoted by the New Straits Times as saying that Muhyiddin had made the accusation outside the Parliament lobby on April 6, a day after Anas held a press conference to announce that he was quitting Bersatu.
Last month the former Bersatu man led 500 Bersatu members from the Rembau division to
leave the party
.
Anas said the decision to quit Bersatu was made unanimously at their meeting on March 28, after losing confidence in the leadership headed by Muhyiddin.
Apart from this, he also accused Bersatu of practising cronyism and said the members were dissatisfied with the leadership of Muhyiddin and deputy president Mukhriz Mahathir.- Mkini