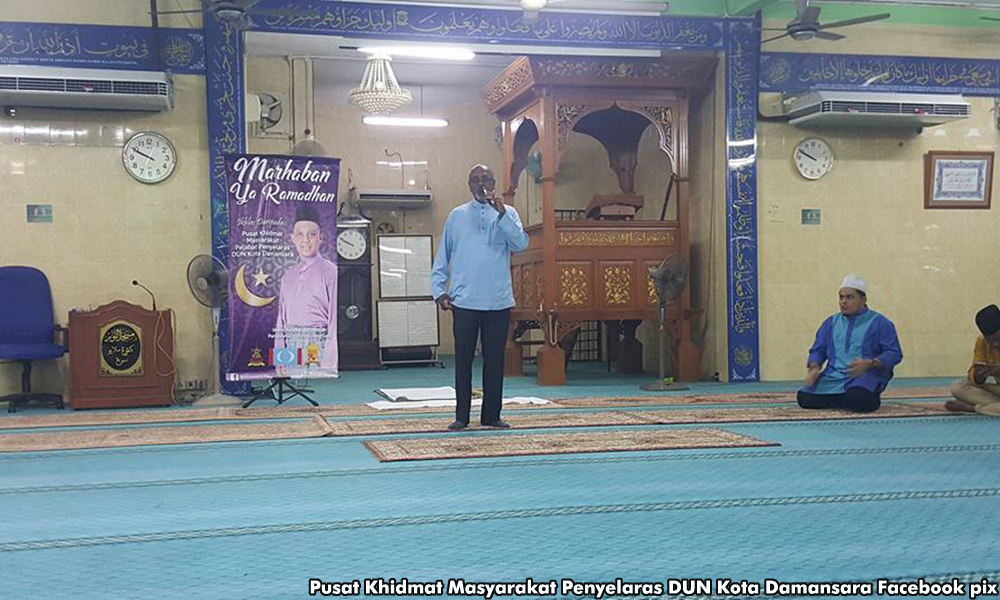 PKR's Subang MP Sivarasa Rasiah said he will pen a personal letter to the Selangor sultan to explain the
controversy
surrounding his speech at a mosque in Subang.
In a statement this evening, the lawmaker also sought to correct several media reports, which he said did not paint the correct picture, by reporting that he delivered a political speech at Masjid An-Nur in Kampung Melayu Subang last week.
"Some even reported wrongly that I attended (the event) as a representative of Selangor Menteri Besar (Azmin Ali)," he said, while denying such claims.
He clarified that he was actually attending a fund handover to surau and mosques for Kota Damansara state constituency, organised by Radzlan Jalaludin of the Kota Damansara State Constituency Cordinating Office.
"I was not listed in the itinerary by the organiser to give a speech at the event.
"However, I was invited by the emcee to speak a few words to 70 representatives from the mosques and surau before the handout of Ramadhan contribution with Radzlan. Radzlan also delivered a brief speech before me.
"As a guest who was invited for a speech, it wouldn't be nice if I turned down (the invite)," he said.
He added that his speech only consisted a brief Ramadhan greeting, followed by him expressing his confidence in the commitment from the state government to continue guiding surau and mosques in Selangor.
Pictures of Sivarasa speaking in the mosque has incurred the wrath of the Sultan of Selangor, Sultan Sharafuddin Idris Shah, who instructed the Selangor Islamic Affairs Department (Jais) to take action against the mosque.
Sivarasa has since clarified that he had merely distributed aid of RM71,000 to the mosque and was present as the MP for Subang, who was also voted into office by Muslim voters.
"It is appropriate for a representative to support fully the religious institutions at my constituency. That's all.
"Because this issue has been misunderstood and I don't have any intention to go against the Sultan's instruction and advice, so I will write a personal letter to the Ruler to expain the matter," he said.- Mkini