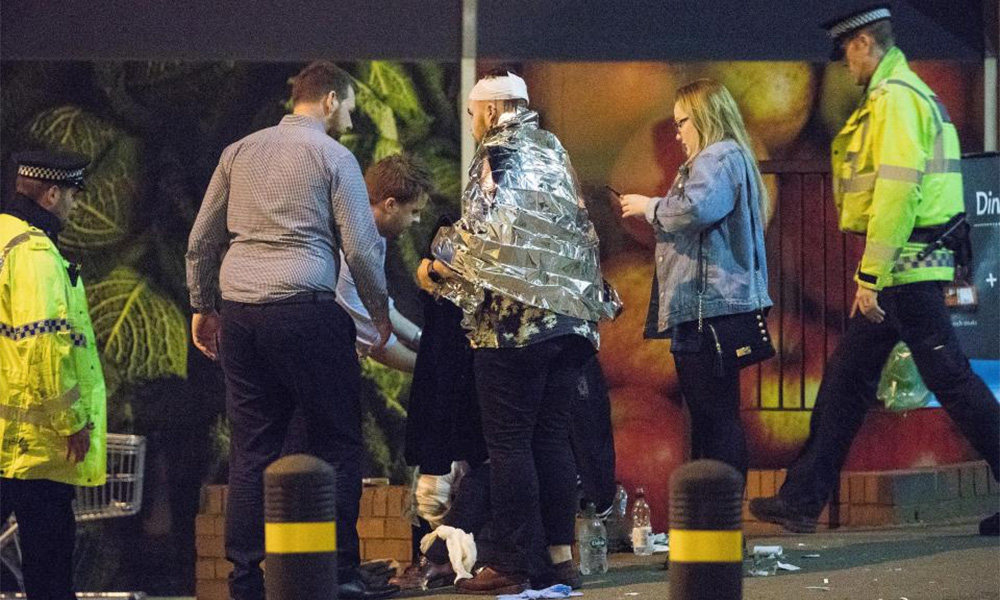 Three Malaysian students were yesterday detained by the Greater Manchester Police in relation to the recent suicide bombing in the city.
Wisma Putra said the students were taken to the Longsight police station in Manchester at 5.40pm for questioning and were released at 9pm that night.
"The ministry wishes to advise the public to remain vigilant and follow instructions by the local authorities," it said in a statement.
A total 23 people, including children, were
killed
and 116 injured when British national suicide bomber Salman Ramadan Abedi detonated a shrapnel laden improvised explosive device at the exit of the Mancester Arena, after a concert by American singer Ariana Grande.
Meanwhile, a total of 16 people have been arrested.
British Prime Minister Theresa May raised threat level to "critical" immediately after the attack - the first time in 2007 - but has since reduced it to "severe".
Police spoke of a "network" which likely supported the bomber, of which members are believed to be
still at large
.- Mkini