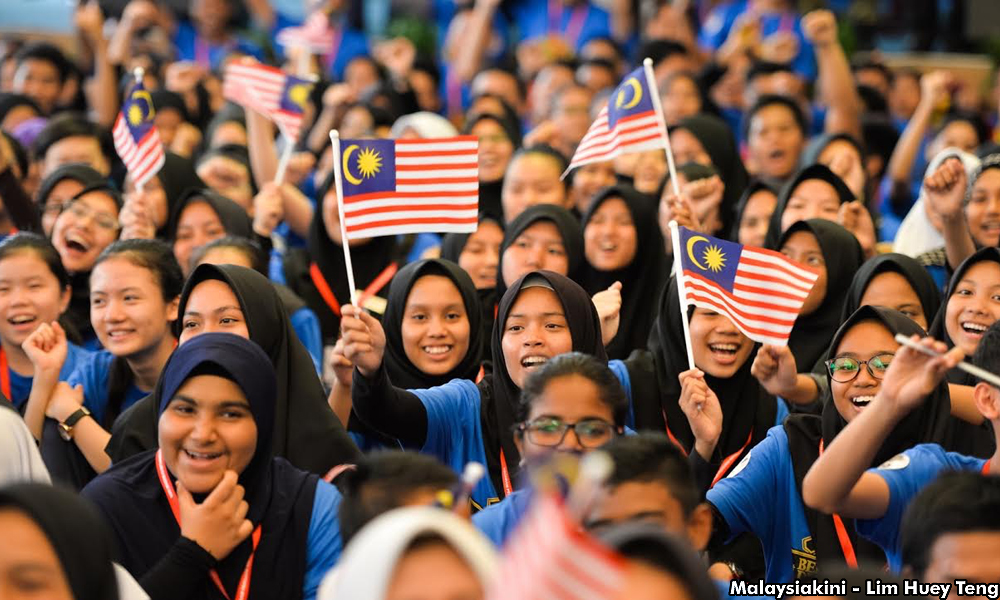 Each political party is formed based on a specific event in time.
In the case of Parti Keadilan Rakyat (PKR), it was the cry for "Reformasi"; while the Democratic Action Party (DAP) emerged from the shadow of the People's Action Party (PAP) in Singapore after the separation of Malaysia and Singapore.
Parti Peribumi Bersatu Malaysia (Bersatu) has its own unique point of departure too: it was formed after persistent efforts to seek better governance through internal reforms within the United Malay National Organization (Umno) was ignored time and again by Prime Minister Najib Abdul Razak.
Regardless of how each party was formed, no political parties must fight the next electoral war based on previous victories of the past. After all, each political battle is different from the ones before.
In fact, doing precisely that, or fighting each conflict on the basis of how the previous one was won, is how most military generals win some battles only to lose the next war. For no two conflicts are alike.
Some military generals, for example, like to plan the next war based on the previous victories they had registered. Such strategies often result in failure since every war differs from the earlier ones.
Take the 13th general election, for instance. On surface, Umno had won all 54 seats in Felda. But it is also a fact that PAS had never made any serious inroads into these strongholds before, let alone PKR.
Yet, if PKR insists on emulating what PAS had left off, by vying for these seats, what has hitherto been a straight fight, which PAS would have lost anyway, would be a three-cornered fight, which would allow UMNO to win all these Felda seats again.
Wouldn't it be more sensible to attempt a new strategy, where Bersatu, guided by the track record of Dr Mahathir Mohamad, Muhyiddin Yassin and Mukhriz Mahathir, all of whom had been in the government before, be given the chance to select some of the most capable men from Felda areas to fight for these seats?
The idea is not to agree or disagree. But to reflect on what has failed before, and how the opposition front has to come up with newer and better strategies to strike fear in the formation of Barisan Nasional (BN) even before the first electoral salvo.
After all, repeating the same thing over and over again, and expecting a different result is the very definition of insanity.
As things are, when Umno is ridden with fear, it tends to panic, creating an effect where members who had otherwise been reliable card-carrying members begin to find a way out.
Umno is driven precisely by the fear of losing, which is why any strategies that foment fear and panic in their ranks first, would have given the opposition the first mover advantage.
The latter is crucial as the opposition front, that is Pakatan Harapan does not know when the election would be convened. Any amount of fear which the opposition can foment in the ranks of the government will result in three tactical advantages.
One, BN would be in livid fear of losing, and would start throwing their financial resources now -- thus depleting them sooner. At least in theory.
Two, BN will not field their candidates now, in order to prevent internal sabotage. The longer they wait, the more BN cannot field a reliable candidate from the very start---thus confusing the voters as to who will be the ultimate choice from BN.
Three, with BN unable to field winning candidates from the very start, the inefficiency of BN -- which is already considerable -- will be compounded.
Thus, the opposition should not fight over seats or fight over who is going to be the prime minister. These decisions are best made behind closed doors through negotiations and to be announced only after consensus has been reached by all.
Unilateral placating during conventions, disclosing disputable or contentious polls or even unilateral declaration of a particular candidate to be the prime minister is simply not the way to go. What more negotiating through media that will only invite more trouble than anything else.
They should be united first. The more cohesive they are, the more disadvantaged BN will be.
Remember, the ground is so very fertile. The people are suffering and hungry for change. This election is an election for the opposition to lose. They just have to get their act right.
Elbow away parochial party interest, parochial family interest or even parochial individual interest.
This election is about the rakyat, about the people.
It is not a time for dividend yield for those who have made huge personal and professional sacrifice.
It is time to put forward the best candidate available, the best talent available to spearhead the new journey of reinventing Malaysia, post Umno-BN.
It is about saving the nation, saving the rakyat.
For once, let us put everything else behind and focus on the rakyat, the nation.
---
DR RAIS HUSSIN is a supreme council member and head of policy and strategy of Parti Pribumi Bersatu Malaysia (Bersatu).- Mkini