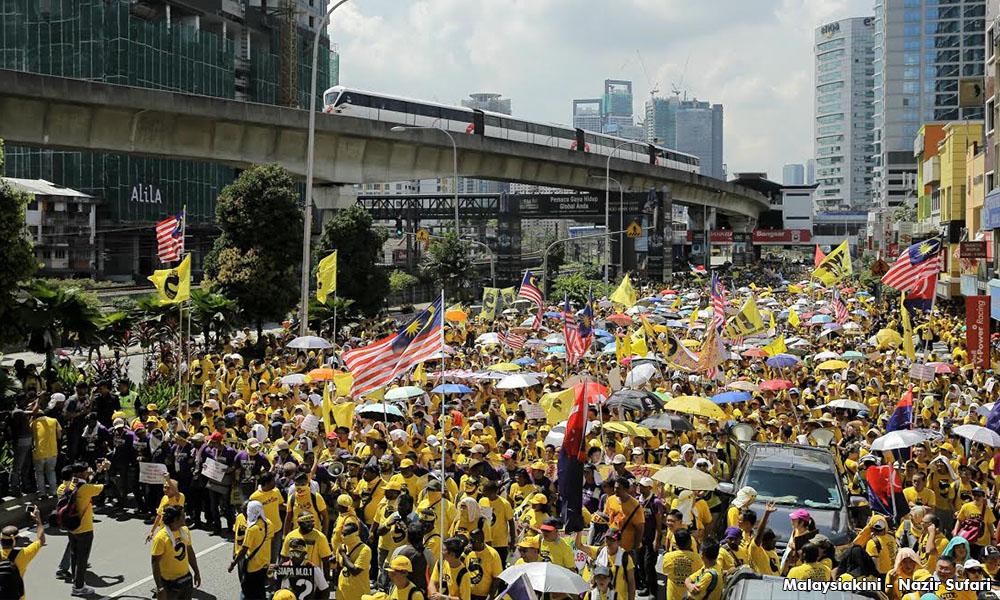 A court hearing involving the first
Bersih 5
activist charged under the Peaceful Assembly Act 2012 (PAA) has been fixed for July 5.
Hairul Nizam Ishak, the personal assistant of Parit Buntar MP Mujahid Yusof Rawa, was charged under the PAA for his involvement in the Bersih 5 convoy and rally last year.
He posted RM3,000 bail today at the Sessions Court in Taiping, Perak, for allegedly participating in the Bersih convoy in Bagan Tiang on Oct 15.
Sessions Court judge Mohd Sabri Ismail presided over the case, while Safiyatun Ahmadun prosecuted. Hairul was represented by lawyer Mohamed Azhar Shah Zainal Arif.
Bersih 5, led by social activist Maria Chin Abdullah, held nationwide convoys in the run-up to the election watchdog's mega rally on November 19 last year in Kuala Lumpur.
Maria was subsequently held under the Security Offences (Special Measures) Act 2012 and later released, while Bersih secretariat manager Mandeep Singh, advocacy officer Zoe Randhawa, and outreach officer Chan Tsu Chon were
probed
under the Act.
Bersih secretariat member Lee Chung Lun said more than 100 individuals had been questioned by the police over Bersih 5.
"But Hairul is the first to be charged under the PAA, it is totally outrageous," Lee told Malaysiakini.
"The restrictions set by the PAA whereby 10 days' notice must be given by the organisers is disproportionate; the government must stop criminalising peaceful assemblies using this reason," he added.
Among others, Bersih 5 called for free and fair elections to be held, demanded reforms in the country's various institutions such as the Election Commission and judiciary, and urged Prime Minister Najib Abdul Razak to resign over the 1MDB scandal.- Mkini