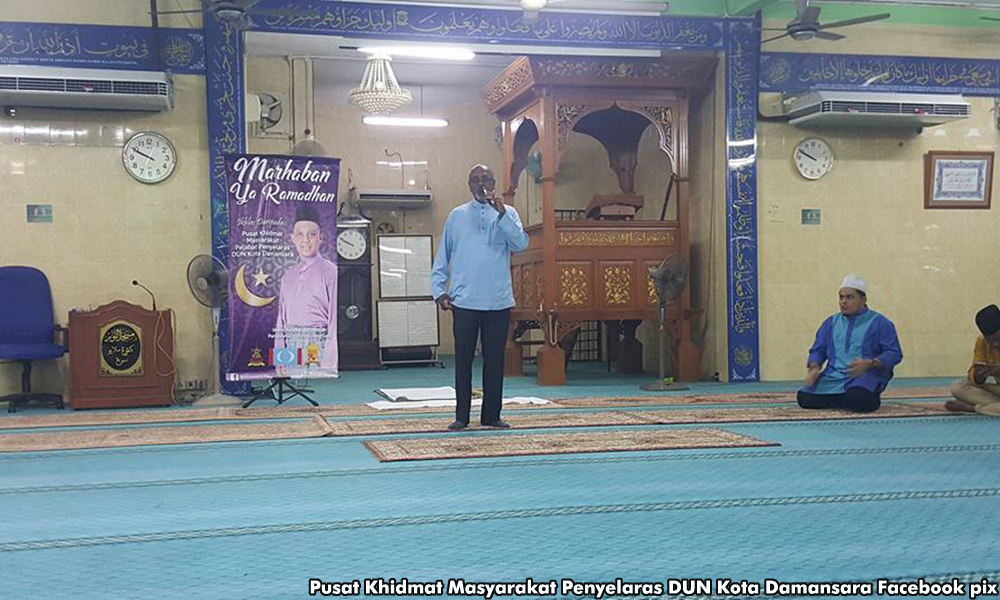 The Selangor sultan has ordered the state Religious Affairs Department (Jais) to act on a mosque in Subang for allegedly allowing local MP Sivarasa Rasiah to speak there last week.
Jais director Haris Kasim said the instruction was relayed by Sultan Sharafuddin Idris Shah's private secretary Munir Bani.
"In accordance with what Selangor Islamic Council chairperson Mohamad Adzib Mohd Isa had said in his speech during the breaking of fast ceremony at the Sultan Salahuddin Abdul Aziz Shah Mosque yesterday, all mosque managements must abide by the rule that prohibits unauthorised speakers from giving a 'ceramah' in their mosque, " the New Straits Times quoted Haris as saying.
According to the Kota Damansara service centre Facebook page, Sivarasa was speaking at Masjid An-Nur in Kampung Melayu Subang in a ceremony where he handed over RM71,000 in aid to the mosque.
Sivarasa denied delivering a political ceramah but said he spoke on the Selangor government's commitment to the welfare of mosques.
In a statement, Sivarasa said he also briefly shared his experiences of being an MP since 2008, including visits to mosques around the Subang area.
"I came as an MP for Subang who was voted by a majority of Muslim and non-Muslim voters.
"I did not come as a representative of the menteri besar as alleged by certain parties who had misunderstood the facts because there was never a point in time that I was asked to represent him," he said.
Berita Harian quoted Haris as also saying that Jais had issued the mosque's administrator with a show-cause letter for allegedly disrespecting the Selangor sultan's decree against unauthorised speakers.
Haris also said the mosque's administrator may be issued with a warning, suspended or sacked from his post.
When contacted, An-Nur mosque administrator Mesni Dahlan refused to respond to questions.
"You can refer to Jais. Jais has instructed us to not issue any statement," Mesni said.- Mkini