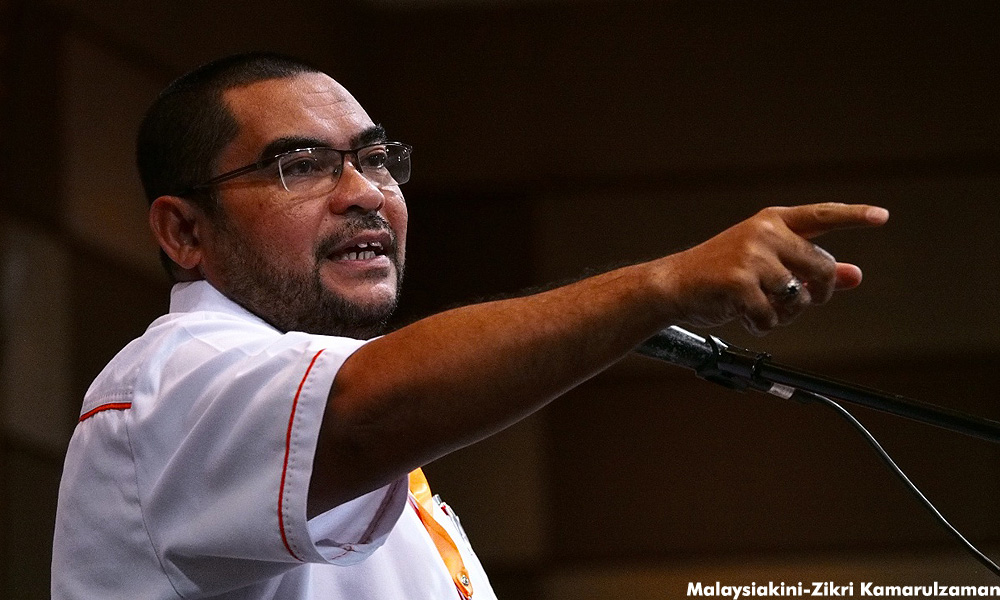 Muslim recipients of funds suspected to be from state firm SRC International should return it in the spirit of Ramadan, said Parti Amanah Negara Parit Buntar MP Mujahid Rawa.
"In this holy month of Ramadan, I urge Umno division chiefs and BN parties which received funds from (Prime Minister) Najib Abdul Razak to return the funds because the money belongs to the Malaysian public," he said in statement.
"I urge my Muslim colleagues especially in Umno to return the SRC funds...if they cannot prove they are not recipients."
PKR vice-president Rafizi Ramli had earlier claimed Umno and BN received RM10.02 million from Najib, and that the funds originated from former 1MDB subsidiary SRC International.
He based his allegations on a purported leaked Malaysian Anti-Corruption Commission (MACC) document detailing SRC International's money trail, which was published on anonymous blog
sprminsider.blogspot.com
.
Access to the blog by users in Malaysia has been blocked by the Malaysian Communications and Multimedia Commission.
The beneficiaries listed by Rafizi are:
- RM170,000 to Bandar Tun Razak BN (July 22, 2014)
- RM1.5 million to Umno headquarters (July 22, 2014)
- RM1 million to Penang Umno (July 24, 2014)
- RM5 million to Umno headquarters (Aug 26, 2014)
- RM1 million to Sabah-based BN component Upko (Feb 17, 2015)
- RM50,000 to Padang Serai Umno chief Asmadi Talib (Feb 17, 2015)
- RM 1 million to Penang Umno (Feb 26, 2015)
- RM300,000 to Johor Bahru Umno (March 3, 2015)
Upko vice-president Marcus Mojigoh in response said it is normal for BN parties to receive funds from Najib to organise programmes.
"Najib never gave me a single sen," Marcus told Malaysiakini.
Penang Uno also rubbished Rafizi's allegations as "nonsense".
Mujahid said it is even doubly important for those who allegedly received the funds in February 2015 to return the money, following suspicion of Muslim pilgrim fund Tabung Haji's links.
According to MACC investigations, subsidiaries of Jho Low-linked firm Putrajaya Perdana Bhd had transferred RM140 million into SRC in December 2014.
The month before, Tabung Haji had injected RM193.5 million to acquire a 30 percent stake of Putrajaya Perdana.
"This raises question marks on whether the the funds transferred from SRC to Najib in Dec 2014
came from
Tabung Haji, and the same funds reportedly used to pay BN parties and Umno individuals," Mujahid said.
SRC's money trail was detailed in the chart held up by attorney-general Mohamed Apandi Ali during a press conference to clear PM Najib of wrongdoing, in January 2016.
Putrajaya Perdana was previously acquired
by 1MDB-linked businessman Jho Low's vehicle, Abu Dhabi Kuwait Malaysia Investment Corporation (ADKMIC), before being sold to then Sarawak chief minister Abdul Taib Mahmud's UBG Bhd in 2017. - Mkini