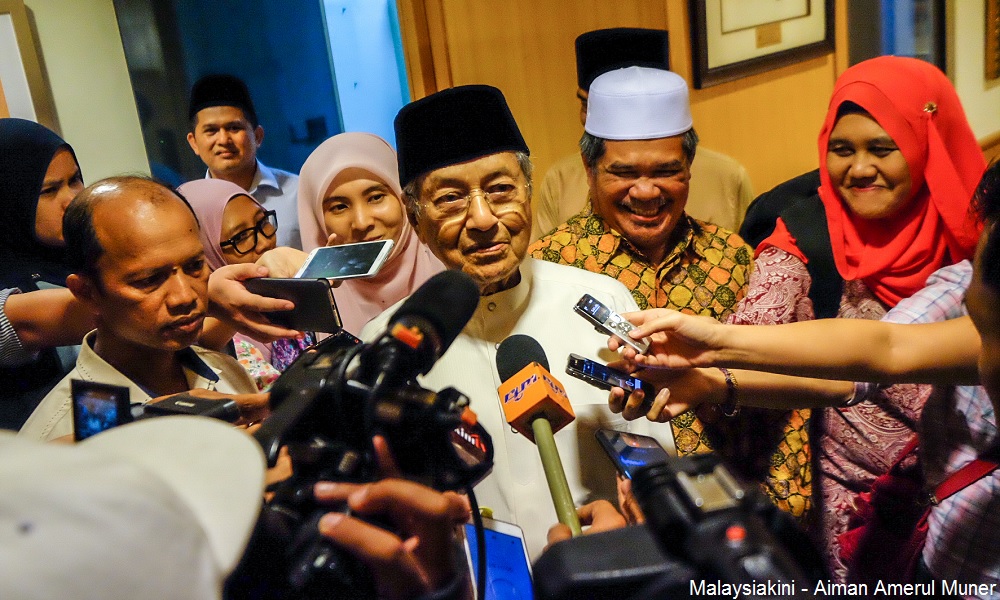 Pakatan Harapan parties have finally settled on a common logo for the coalition, announced Parti Pribumi Bersatu Malaysia (Bersatu) chairperson Dr Mahathir Mohamad.
Mahathir said the logo will be unveiled on Friday next week.
"We have agreed on the Harapan logo. We will be using the 'Harapan' text with slight modifications," he told journalists in Putrajaya after a Harapan presidential council meeting.
However, the coalition parties have yet to come up with a common prime minister candidate.
Mahathir said the matter was not discussed during the meeting.
"We haven't talk about it," he said.
Meanwhile, Parti Amanah Negara communications director Khalid Abdul Samad said the Harapan presidential council meeting also discussed about seat allocations and manifesto for the 14th general election.
Khalid said the seat allocation negotiations for Johor, Malacca and Negeri Sembilan will be finalised within a month.
Earlier this month, Harapan courted brickbats after internally-made logos were ridiculed for their unappealing designs.
This caused the coalition to extend invites for public submissions, which it received to the tune of over 130. -Mkini