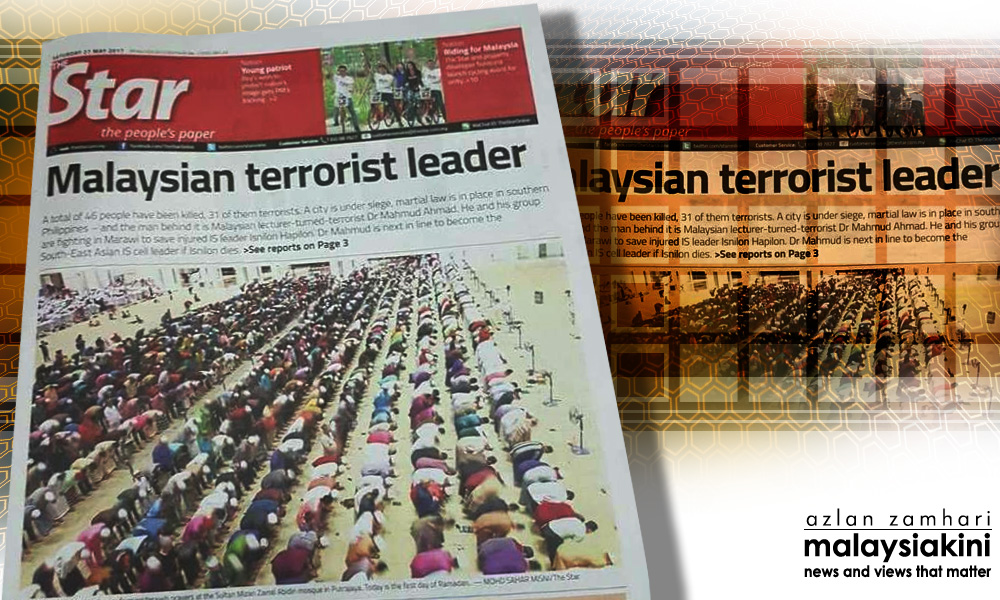 The Star has suspended its editor-in-chief Leanne Goh pending internal investigations into the daily's controversial front page on May 27.
Also suspended was its executive editor Dorairaj Nadason, the English daily said today.
It said an internal probe will commence soon.
In the meantime, Star Media Group managing director Wong Chun Wai will oversee the editorial operations.
"The editors involved and the Star Media Group will cooperate fully with the relevant authorities in investigating the issue, especially the Home Ministry and the police," it said.
Police are
investigating
the daily under the Sedition Act over the front page which featured a photograph of Muslims praying and a headline reading "Malaysian terrorist leader" for a separate article.
The daily apologised for the "oversight" on May 28, and were issued a show-cause letter from the Home Ministry under the Printing Presses and Publications Act 1984.
The ministry, which was "saddened" by the front page, said The Star has seven days starting yesterday to convince the ministry that its publication licence should not be suspended.
Media advocates have
condemned
the action against the daily and called for the industry to push for self-regulation.- Mkini