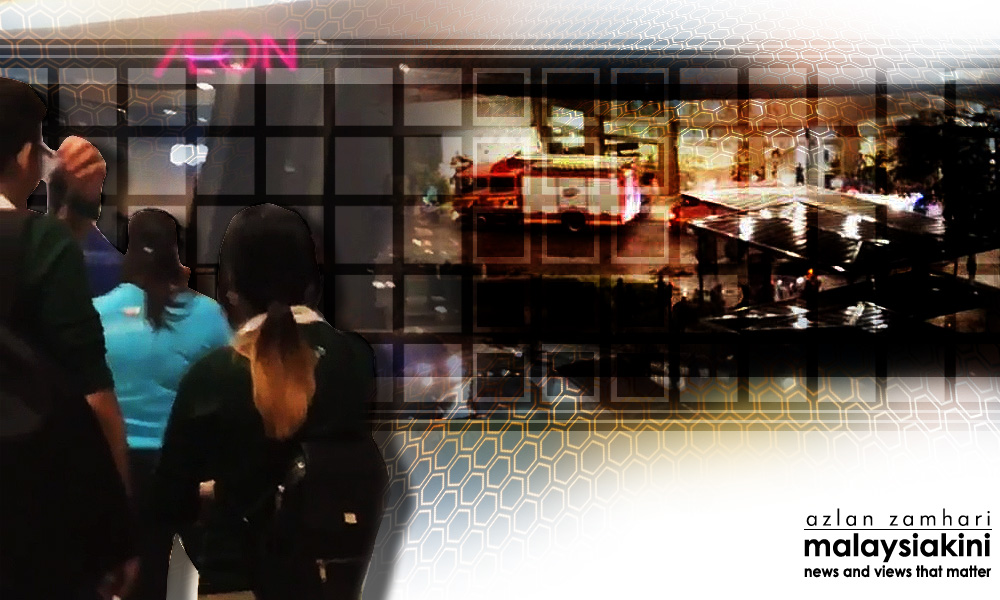 Fire broke out at a shop lot at Mid Valley Megamall shopping complex in Kuala Lumpur today.
A fax machine in the shop lot caught fire at about 8.30pm, the New Straits Times reported.
"It was immediately brought under control," Kuala Lumpur Fire and Rescue Department director Khirudin Drahman was quoted by the daily as saying.
He said a distress call was made to the department after the mall's fire alarm went off.
No casualties were reported.
In a statement later, Mid Valley Megamall said the fire broke out at the second level and was put out at 8.52pm.
It said smoke was detected at the lower ground floor at 8.20pm.
"(The fire department) was immediately alerted and they arrived at 8.40pm.
The trail led them to a small fire in the plumbing stack room on the second floor of Mid Valley Megamall," it said.
The mall also apologised for the distress the fire had caused.
"The safety of our customers and visitors remain our utmost priority."
8:15pm- Suddenly there's a big smoke inside the midvalley

A video uploaded on social media showed shoppers unsure of what to do as smoke billowed in the mall, near departmental store Aeon.
"8.15pm - Suddenly there's a big smoke inside Mid Valley," a Twitter user using the handle @sarahfarhanah2 said.
Don't know what's happening but Bomba and ambulans just arrived at Mid Valley weh. Seems serious. Can see from my opis.
Last year, eight people were injured in a gas explosion at a restaurant at the mall.
The explosion reportedly caused part of the ceiling of the Chili's and McDonald's restaurants on the ground floor of the mall to collapse.- Mkini