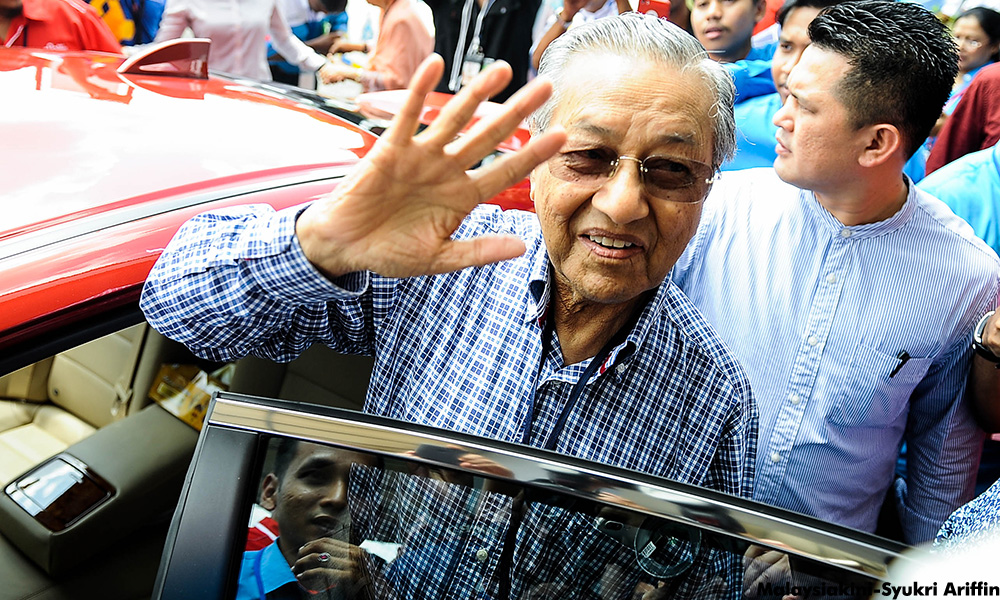 Since day one, Proton has been a non-profitable problematic venture requiring billions in subsidy and protection from the government via higher taxes and duties for other makes.
Quality has improved but still far lags that of competitors such as Perodua and Kia.
From a business perspective, the government is right to allow Geely Automobile Holdings Group to acquire a substantial stake in Proton to save the taxpayer billions in perpetual subsidy and with the prospect of a better quality Proton-Geely car for Malaysians in the future competing in quality, price and value with other makes.
Jobs at Proton and prospects for supporting businesses are safe, at least for the time being.
What will be lost is national pride, Malaysia as the only other Asian country besides the Japanese, Chinese, Koreans and Indians to manufacture its own cars.
But Malaysians in general appear not to be perturbed by this possible loss.
However, Tun Dr. Mahathir is anguished and deeply troubled. After all, he was the founder and champion of Proton and has fought tooth and nail to keep Proton alive in whatever way possible for more than 3 decades.
But all is not lost and it is still not too late for the Tun to save his baby from the Chinese.
What is involved is RM1.5 billion. That is what the Chinese Geely will be paying to acquire the 49.9% stake in Proton.
Dr Mahathir's children are amongst the richest in Malaysia and the Tun's many close friends are also in this league of super-rich Malaysians.
Surely, this paltry sum of RM1.5 billion can be easily raised by the Tun's sons and, if necessary, from his close friends to counter the offer of the Chinese so that Proton remains totally Malaysian.
Najib would find it hard not to accept Tun's sons' offer to take over Proton on the same terms as that offered to the Chinese.
It would be a strategic win for the Tun in his fight with Najib , a win which the Tun can proudly parade during his speeches during the forthcoming elections.
So, instead of lamenting and grieving, the Tun should act and save Proton from the clutches of the Chinese and restore Malaysia's pride and Malay "maruah".
After all, what is RM1.5 billion for the Tun's sons with the support of the Tun's friends in an environment where hundreds of billions appear to be the norm and tens of millions are being treated as trivial sums.- Mkini