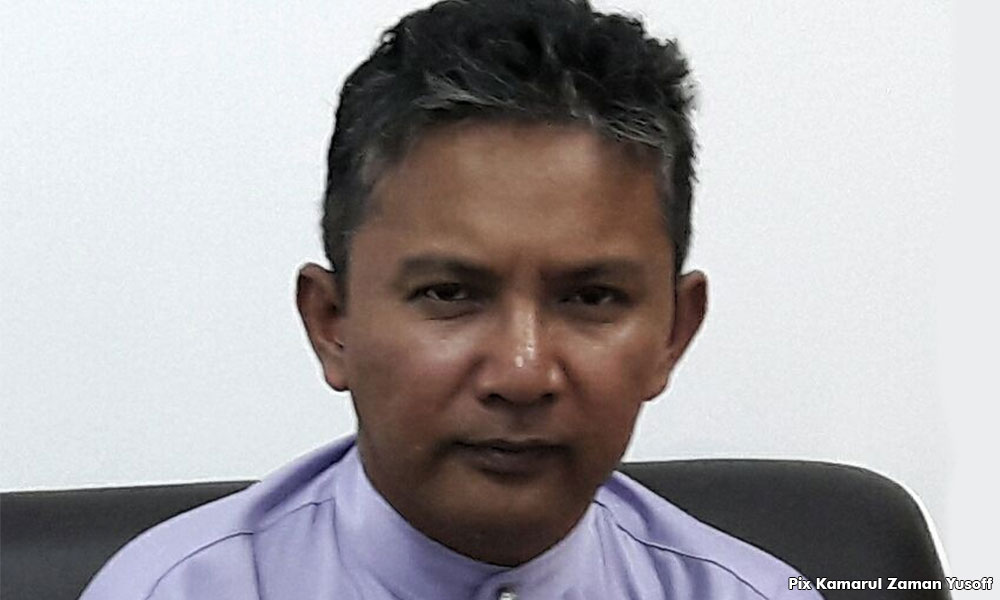 Universiti Utara Malaysia lecturer Kamarul Zaman Yusoff has defended his claims that the DAP has a Christian agenda, rebutting denials from its supremo Lim Kit Siang.
According to Kamarul Zaman, Lim himself may not be a Christian but executive powers within the DAP lies in the hands of his son Lim Guan Eng as party secretary-general.
"Why did Lim Kit Siang only highlight the fact that he is not a Christian but at the same time withholding the fact that Lim Guan Eng, who is the secretary-general, is a Christian?
"What kind of magic tricks are you trying to play, Lim Kit Siang?," he said.
Kamarul Zaman said he eventually discovered the Penang chief minister's own admission on how he converted to Christianity in 1998 while serving time in Kajang Prison.
This was according to an interview titled "Lim Guan Eng: The Prison to Parliament Leader" in the book "Heart to Heart with Asian Leaders: Exclusive Interviews on Crisis, Comebacks & Character", said Kamarul Zaman.
Aside from personal anecdotes, Kamarul Zaman said Guan Eng had
also cited DAP's national publicity chief Tony Pua and national organising secretary Anthony Loke, as two Christian DAP leaders whom he often sat down with for discussions and to strategise.
As such, Kamarul Zaman said he found it amusing to see how Kit Siang is struggling to disassociate the DAP from the alleged Christianisation agenda, supposedly revealed by Selangor speaker Hannah Yeoh in her own auto-biography.
Among others, he cited two of Kit Siang's recent statements responding to his claims, in which the Gelang Patah MP had stressed that he is not a Christian.
"This (the statements) is as if Lim Kit Siang is the DAP and the DAP is Lim Kit Siang.
"Whereas the world knows, including Dr Zulqarnain Lukman from Amanah, that executive powers within the DAP is in the hands of its secretary-general, not the advisor or chairperson," Kamarul Zaman said in reference to one of his many critics from the opposition parties.
Given Guan Eng's admissions and current power in the party, Kamarul Zaman insisted that it would be impossible for Kit Siang to deny that there is no Christianisation agenda within the party or any of its individual leaders.
Yeoh had on May 15 filed a police report against the political science lecturer over his Facebook post, which had gone viral, revealing her alleged Christianisation agenda.
Kamarul Zaman then reciprocated by lodging a report against the Subang Jaya assemblyperson.- Mkini