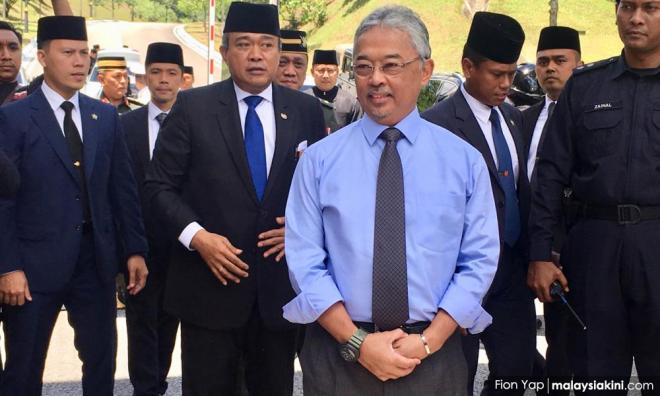 The Yang di-Pertuan Agong Sultan Abdullah Sultan Ahmad Shah has consented to the Dewan Rakyat speaker's decision to not call for a special sitting on March 2.
This was according to a statement by the Comptroller of the Royal Household, Ahmad Fadli Shamsuddin, this afternoon.
Dewan Rakyat speaker Mohamad Ariff Md Yusof was summoned twice to Istana Negara today. Earlier, he had announced that he could not allow the March 2 sitting sought by interim prime minister Dr Mahathir Mohamad because it did not comply with Standing Order 11 (3).
Mohamad Ariff, a former Court of Appeal judge, added that the special sitting should only take place after the Agong has appointed a prime minister.
Mahathir had written to Mohamad Ariff to seek a meeting to allow the MPs to vote on their choice of prime minister.
What Mahathir was proposing was without precedent.
Previously, the Agong had interviewed all MPs to determine their allegiance.
However, the Agong said today that he still could not establish who had the majority. - Mkini