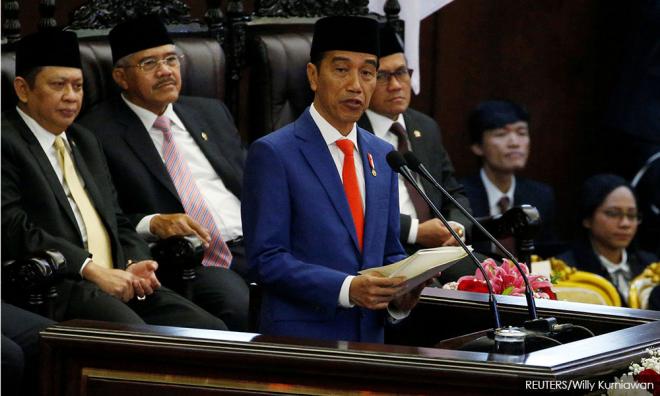 Malaysia should emulate Indonesia in forming a "unity government", according to Bersatu supreme council member Dr Muhammad Faiz Na'aman.
This followed what appeared to be an apparent split in Bersatu in which one faction is backing chairperson Dr Mahathir Mohamad's unity government proposal and another
supports president Muhyiddin Yassin
to form a government with Muafakat Nasional comprising Umno and PAS.
Muhammad Faiz said a unity government under Mahathir at this point was a quick solution, without having to hold a general election.
"What is a unity government? It is a concept where the central administration is supported by all political parties.
"Indirectly, the government would be collectively owned by all interested parties. It can be called a people's government because it will represent all communities, regardless of religion, race, territory or social status.
"Malaysia can emulate Indonesia where its President Joko Widodo accepted his main rival Prabowo Subianto as defence minister in order to realise their version of a unity government," he added.
So far, the two major blocs in Parliament - Pakatan Harapan and Muafakat Nasional - have scoffed at Mahathir's idea.
Harapan is arguing that they could not join a new government as it was committed to its election manifesto and that the unity government would place too much power in Mahathir's hands, without having to be accountable to any party.
As for Muafakat, they cannot accept Mahathir's idea because he had explicitly stated that only select Umno MPs - those without ongoing criminal trials – would be allowed to join his government.
Both Harapan and Muafakat's position is currently to give the Yang di-Pertuan Agong time to determine who would be the next prime minister.
Additionally, Muafakat's position is that if the Agong is unable to determine who commanded majority support to be prime minister, fresh elections should be called. - Mkini