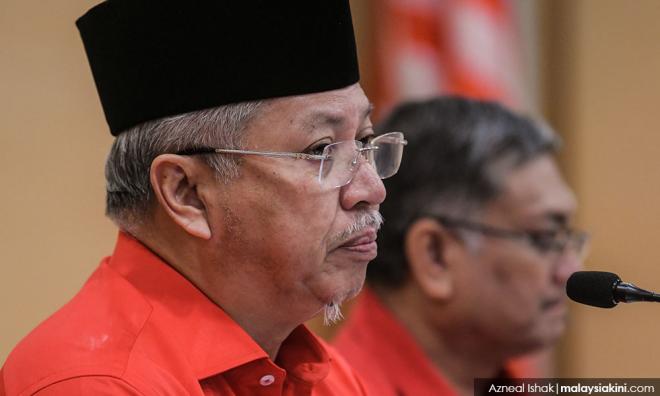 Interim Prime Minister Dr Mahathir Mohamad's announcement that the Dewan Rakyat will be convened on March 2 to determine who its members support as the next prime minister has not only courted criticism from Pakatan Harapan but also Umno.
While Harapan had said that Mahathir should not jump the gun before the Yang the Di-Pertuan Agong, who had interviewed the MPs on Tuesday and Wednesday, makes an announcement, Umno secretary-general Annuar Musa was more scathing in his criticism.
"All MPs must say 'no' to the March 2 special sitting as announced by the interim prime minister.
"It is unconstitutional, procedurally improper and disrespects the Yang Di-Pertuan Agong," he said in a Twitter post.
Umno, along with its BN allies and PAS, for now, are in favour of a dissolution of Parliament while Harapan wants to restore the previous government it had led.
However, Mahathir, who previously led the Harapan government but resigned after his own party Bersatu tried to form a new coalition with BN, PAS, GPS, Warisan and 11 rogue PKR MPs, wants to move forward in a different direction.
He has proposed a new unity government that will not abide by party lines, something which both sides of the divide have found it difficult to swallow.
The Yang Di-Pertuan Agong had convened a Conference of Rulers meeting today and could announce a decision after that. - Mkini