On a positive note over the battle for the prime minister seat, Penang's Socialist Progressive Front says that a unity government will create a space for the Third Force, or opposition parties.
These smaller parties, says the Front, are currently struggling to survive in our volatile political climate.
Its spokesperson Kelvin Chuah (above) said the situation may pave a way for a united Third Force in future under a common platform, where they would be able to play the role of an effective opposition party.
But at all times, Chuah said, the interest of the people must be the top priority of any government formed.
"The unity government, as implied by interim Prime Minister Dr Mahathir Mohamad, may be good to stabilise the nation so that its people can look forward to the recovery of the economy," said Chuah, who is PRM's committee member.
"Without opposition in Parliament, the situation will be bad as there will not be any check and balance, leading to a very strong authoritarian government," Chuah, who stood as a candidate in Tanjung under PRM's ticket in GE14, told Malaysiakini.
Following the collapse of Pakatan Harapan on Monday, Mahathir envisioned a
unity government
or a "non-partisan" government to lead the country out of a major political crisis.
The situation came after prolonged insistence by PKR president Anwar Ibrahim's faction and supporters to urge Mahathir to quit and hand over power to their leader.
But after failing to obtain a majority, following interviews of all 222 MPs with the Agong, a Parliament special sitting will now vote on the
new PM
on Monday.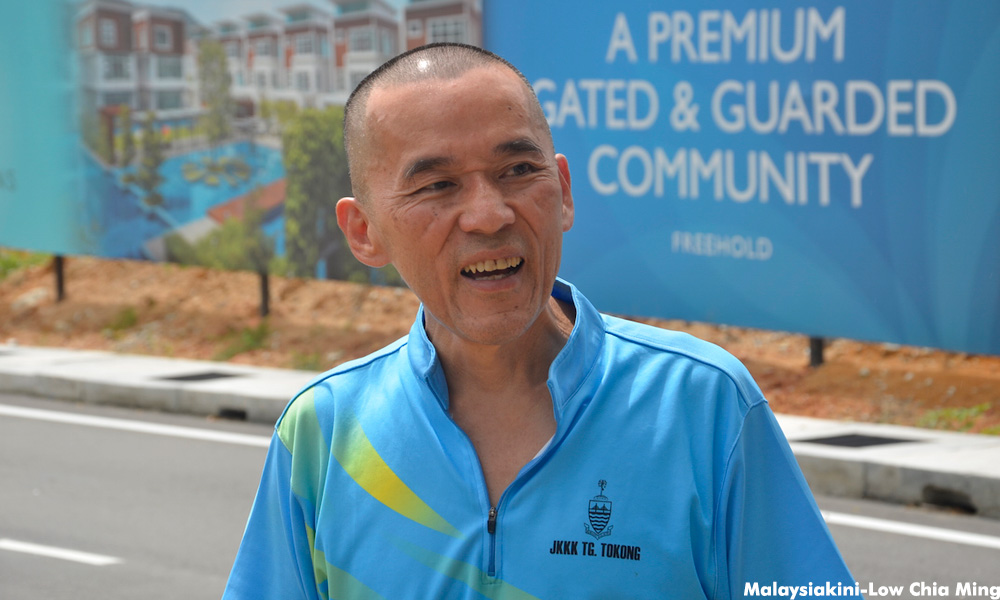 Meanwhile, former DAP Tanjung Bungah assemblyperson Teh Yee Cheu (above) said the formation suggested by Mahathir may be a "way out of the box" to solve the current power struggle between the three coalition - Harapan, BN and Perikatan Nasional.
Perikatan Nasional is a new coalition initiated by ousted PKR deputy president Azmin Ali, which includes Umno and PAS MPs.
"It is good to have this as it naturally evolved a 'third choice'".
"The new coalition (if it takes place) led by Mahathir should continue to play the role as the third choice," said Teh, who is PSM central committee member.
However, Teh said if a unity government is formed by the three coalitions, it gives rise to a situation where "all the crooks greedy for power" would be on the same stage.
"But it is a good start for the people, that in the long run, the eco-political system may cool down before a new set of political games start all over again," he said.
"In the process, a new and truly opposition Third Force will evolve to truly check and balance the giant monopoly of the so-called unity government," he added.
"Then, perhaps there will be less competition in extremist politics, those involving race and religion as the unity government members will avoid or limit such tendency to sustain their power as a ruling party," Teh said.
He said by then, people would be more mature and wise enough to elect their government.
He added, it was time for people to have a third alternative instead of just BN or Harapan.
"But, in the current case, whether Mahathir is sincere is up for debate.
"In a way, the situation of a unity government allows for a spectrum of coalitions, where the opposition coalition may have enough time, space and resources to grow afresh on an open and clean, fertile land nurtured by the people," Teh said.
"In future, we might have a new eco-political system of a true multi-coalition general election for the sake of the people." - Mkini