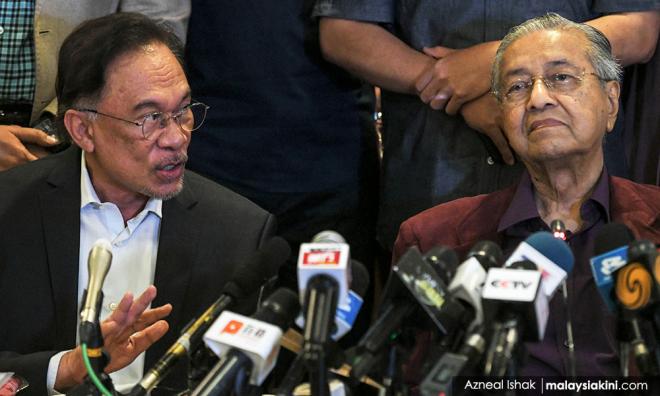 The man who seeks to return for the third time as Malaysia's prime minister suffers from a trust deficit so large as to make him morally bankrupt in the eyes of Malaysians.
That he now calls on people to believe he wants to continue serving the nation, days after showing that promises, pledges and patriotism hold no currency in his value system, is but his most audacious play to date.
If this were a matter of economics, and Dr Mahathir Mohamad were a market, financial analysts would call him a basket case.
With each passing day since his resignation on Monday, it has become increasingly clear he resigned as prime minister so he could more easily break free of the promises he made to Malaysian voters.
The pledges he made alongside the democratically-elected Pakatan Harapan he said he would lead, especially the oft-repeated plan to hand over the premiership to PKR leader Anwar Ibrahim, are nothing but water under the bridge.
His Citizen's Declaration, which I also signed in good faith, is not worth the bytes it occupied on so many computers.
On Wednesday, in his first public address since the latest chapter of turmoil he keeps giving and giving, he would have liked us all to believe he would never enter into partnership with the corrupt Umno he campaigned against in the lead up to Malaysia's 14th general election on May 9, 2018.
If he argues, "I never said that", we can all agree that this is how he has always worked - he is the master at implying to us all that we may want to believe, as surely as lightning and thunder will imply rain is to follow.
In the next few days, we may expect him to bring a perverse meaning to the words 'unity government', as he teams up with Bersatu - the party he chaired and quit the very day he resigned the prime ministership - PAS and Umno.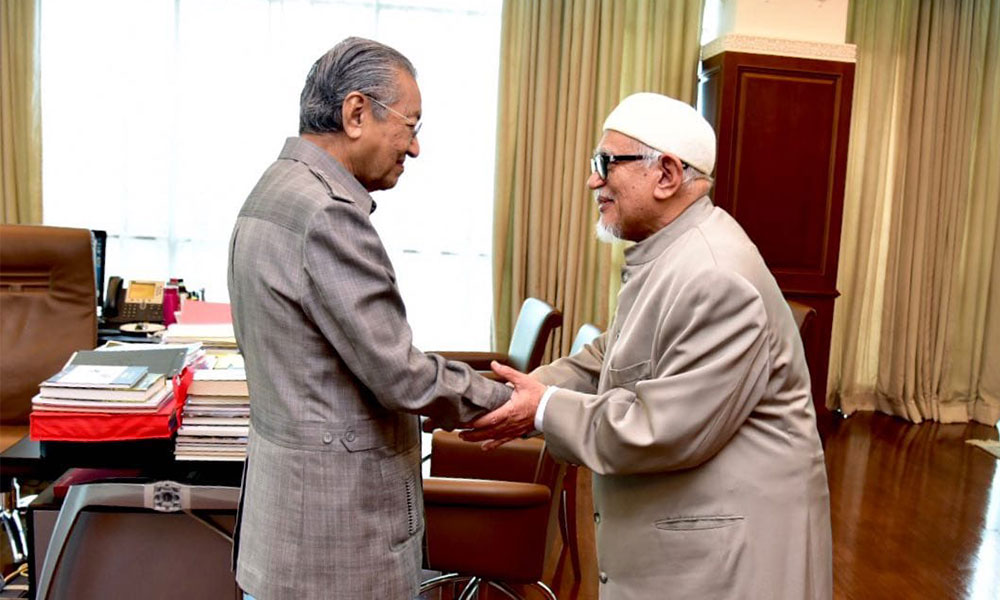 He has now said he is willing to accept as prime minister Bersatu president Muhyiddin Yassin, who has also jettisoned the promises he made as part of the coalition that had sought, and eventually succeeded, in toppling a government that had ruled for 60 years running.
We should not be surprised if Mahathir likewise anoints as deputy prime minister Azmin Ali, who led a rebellious faction from PKR - the party that until recently held the most number of seats in the Dewan Rakyat.
These are all people who have betrayed the will expressed by 53 percent of voters who chose the Harapan coalition to govern until 2023. The same 53 percent were as one when they trusted Mahathir, Muhyiddin, Azmin and their treacherous cohorts to bring an end to the BN linchpin and the religious front that had backed it.
Where Umno is concerned, we will probably see Mahathir propose teaming with members of the very party that - trust him, he told us - had brought the country to the brink of collapse.
For Mahathir, those he portrayed as enemy and nemeses yesterday, are the partners we must trust tomorrow.
For Mahathir, it has never been about "ask what you may do for your country" - it's always about
"ask what you may do for me".
Mahathir employed a dangerous two-thirds majority in parliament in early 1984 to change the constitution and effectively remove the need for any Malaysian king to give assent to proposed legislation before it became law; a similar legislative check-and-balance at state level was also thrown out of the books.
In so doing, he granted unprecedented power to the Prime Minister's Office, which he has occupied for longer than any premier in the history of the world, and now seeks to return to as the nation's eighth premier, having just quit as the seventh.
To strengthen his hand, Mahathir now seeks a symbolic nod of approval from the very monarchy that he had scorned and belittled. He has showed us what he thinks of Malaysia's heritage in the sultanate.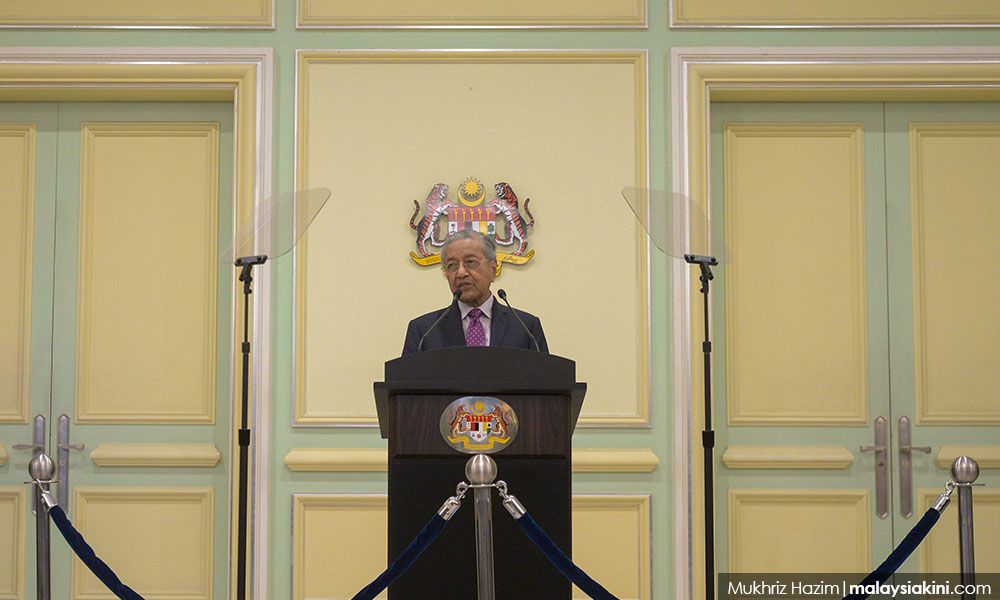 We should not be surprised he is even more scornful of democratic processes and outcomes. The clearly expressed will of the people, the promised reform agenda, the pledge to administer as the leader of the Harapan government are nothing but encumbrances and petty inconveniences to his megalomania.
Mahathir's audacity knows no shame - he now seeks even more power as he presents a blueprint for a cabinet purged of political party principles. Such a blueprint presents the danger of an open field to individual interests for all those who see Malaysia's democratic system as political football, without teams.
Malaysia's monarchy is constitutionally empowered to ensure the rights of all the people are protected. The nation's elected representatives are entrusted to serve the clearly expressed will of the people.
Malaysia's future is yet in the hands of the Yang di Pertuan Agung, the sultans and every member of parliament who may be called upon to vote in the coming days.
It is an utter and self-defeating fallacy to believe only Mahathir has the wherewithal to lead. Anwar is certainly one among the alternatives.
Malaysia's future should not be entrusted to Mahathir. He has twice failed. Malaysia's future can only be legitimately returned to the stewardship of Harapan, whom the people voted for.
The danger that Mahathir now poses cannot be more clear, more present. The record shows that when Mahathir says the sun will rise, Malaysians may be assured night shall descend.
---
WILLIAM de CRUZ was the first president of Global Bersih. - Mkini