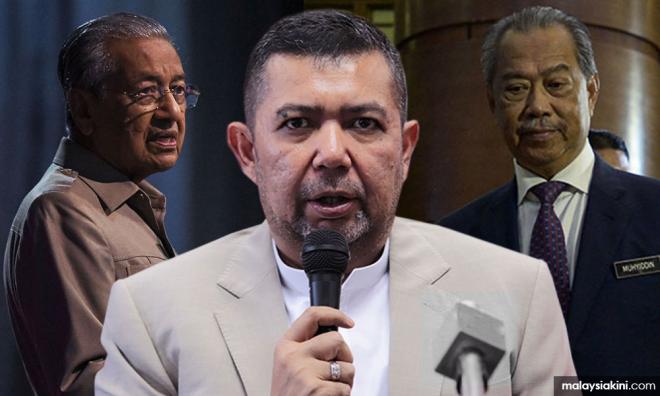 Bringing you updates on the developing situation following the collapse of the 20-month-old Pakatan Harapan government.
Respite from politics: Dr M attends granddaughter's wedding reception
2pm - Shangrila Hotel, Kuala Lumpur -
Interim prime minister Dr Mahathir Mohamad takes a respite from the political turmoil to attend his granddaughter Meera Alyana Mukhriz's wedding reception.
Malaysiakini was informed that Mahathir arrived at the Shangrila Hotel in Kuala Lumpur an hour ago for the reception.
Special Action Unit (UTK) bodyguards are present at the venue.
There are reports that Mahathir may head to Istana Negara later in the day.
However, his aide tells Malaysiakini that this is not yet confirmed.
---
Annuar Musa asking for snap polls again
2pm -
Umno secretary-general Annuar Musa appears to be in favour snap polls yet again.
"Enough with this race. Regardless who wins, it is very temporary. Mandate should be given back to the people.
"People understand well and can evaluate for themselves. Because of power, it is the people and the country which are suffering," he says on Twitter.
Yesterday, Annuar and his PAS counterpart Takiyuddin Hassan signed a press release to state that the two parties are backing Muhyiddin Yassin as prime minister.
---
Anwar leaves Istana Negara
1.50pm - Istana Negara -
PKR president Anwar Ibrahim leaves the national palace after a 20-minute visit.
He was accompanied by PKR's Lembah Pantai MP Fahmi Fadzil.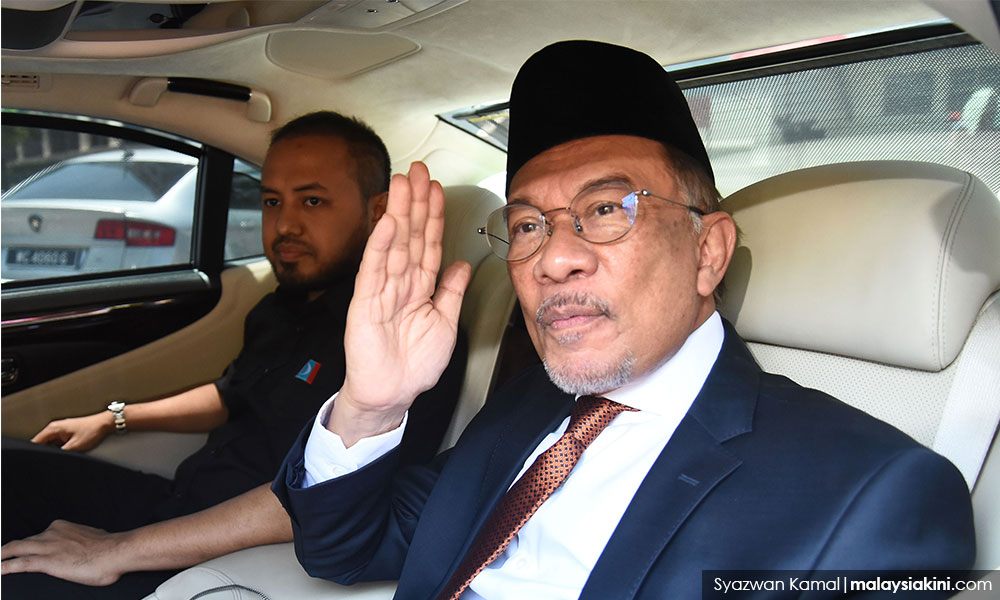 His vehicle does not stop but Anwar winds down his window slightly to wave at the journalists.
However, when journalists try to ask questions, his bodyguards try to keep them away from the vehicle.
Pushing ensues and some journalists fall to the ground. Angry journalists then confront Anwar's bodyguards.
---
Cops probe FB users claiming Agong asked Dr M to resign
1.30pm -
Police initiate an investigation against Facebook user "Sharifah Sofia Syed Rashid III" who claimed that the Yang Di-Pertuan Agong had asked interim prime minister Dr Mahathir Mohamad to resign.
The postings claim Mahathir would be replaced with PKR president Anwar Ibrahim.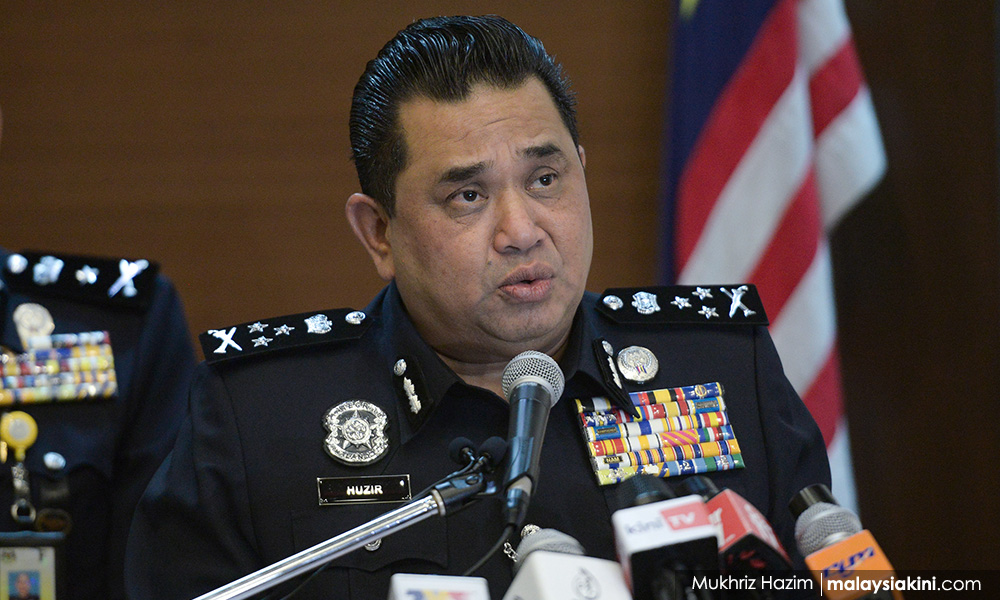 Bukit Aman Criminal Investigation Department (CID) director Huzir Mohamed (above), in a statement, says investigations are also being conducted on those who shared the message, namely the Facebook users "Zali Zakri", "Kunak Sabah Balacan" and "Malek Hj Lahab".
They are being investigated under section 505(b) of the Penal Code for statements conducing to public mischief and section 233 of the Communications and Multimedia Act 1998 for misuse of network facilities.
"The police urge the public not to make, public or circulate any statements, rumours or news that can cause public mischief," he adds.
---
Bersatu sec-gen counters Muhyiddin, affirms Dr M as party chair
1pm -
Bersatu secretary-general Marzuki Yahya affirms Dr Mahathir Mohamad as the Bersatu chairperson.
This is as Bersatu president Muhyiddin Yassin tries to seize control of the party by declaring himself as the acting Bersatu chairperson.
"In line with the principles of the rule of law and the party constitution, the only individual with absolute power to lead the party is the Bersatu chairperson which is Dr Mahathir Mohamad.
"Therefore, party actions and direction is subject to the decision of the Bersatu chairperson," says Marzuki in a statement.
---
Muhyiddin tries to seize control of Bersatu
12.35pm -
Bersatu president Muhyiddin Yassin declares himself as the acting Bersatu chairperson in an apparent bid to seize control of the party.
Ignoring the fact that the party had appealed for Mahathir to retract his Monday resignation which he agreed and was officially announced as the Bersatu chairperson again on Feb 27, Muhyiddin in a statement claims the seat is now vacant, making him the acting Bersatu chairperson.
According to Bersatu's constitution, the position of the chairperson is the ultimate authority in the party.
Muhyiddin's move comes as Mahathir sought to out-manoeuvre him this morning by striking a deal with Pakatan Harapan to support the latter as prime minister.
Muhyiddin was on the verge of forming the government with support from Umno and other parties.
Mahathir is vehemently against forming the government with Umno, of which several leaders are facing trial for grand corruption. [
Read the full story
]
---
Harapan leaders in mystery 'handover' at Istana Negara
12pm
- Harapan leaders leave the national palace after a 30-minute visit.
They are coy about their purpose. The group comprises Amanah president Mohamad Sabu, Amanah vice-president Mujahid Yusof Rawa, Amanah strategic director Dzulkefly Ahmad and DAP secretary-general Lim Guan Eng (below).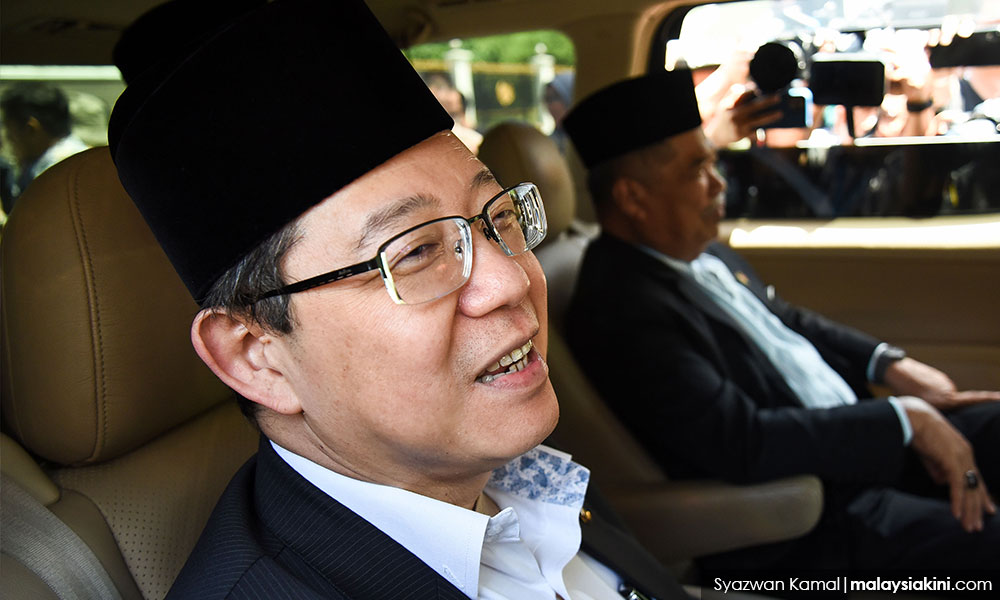 Earlier, the group had stopped by the roadside near the palace and Dzulkefly was seen entering one of their vehicles to sign a document. Subsequently, they entered the palace.
Upon exiting, Dzulkefly said he had "handed over" something to the palace.
Pressed on what he meant, Dzulkefly merely reiterates that he had "handed over".
---
Anwar will make way to Dr M in new gov't
12pm -
PKR president Anwar Ibrahim is expected to stay out of the new government that interim prime minister Dr Mahathir Mohamad may form even though the former's party is supporting it.
"In the halls, insiders are acknowledging that PKR president Anwar Ibrahim volunteered to not join the cabinet and to make way for Mahathir as prime minister, in order to keep Harapan 2.0 alive," says PKR's Subang MP Wong Chen (below).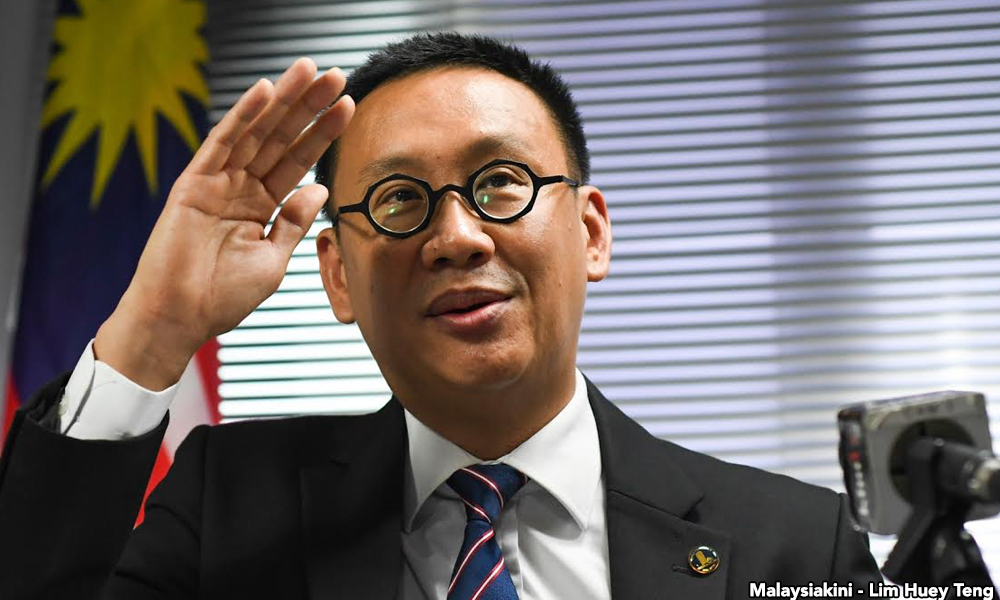 Similarly, Focus Malaysia reports that Anwar has agreed to stand aside until the Asia Pacific Economic Conference (Apec) in November, which is the original transition plan under the previous Harapan government.
Citing sources, it says PKR defectors led by Gombak MP Azmin Ali and Bersatu president Muhyiddin Yassin, who engineered the coup against the Harapan government, will be left out of the new government.
It adds that GPS and Warisan may also be incorporated into the new government. [
Read the full story
] - Mkini