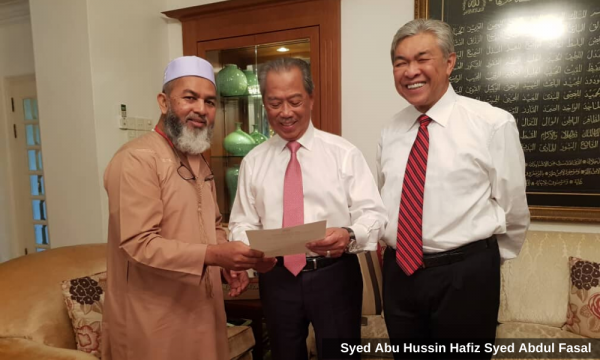 Bukit Gantang MP denies supporting Mahathir
11.40pm:
Bukit Gantang MP Syed Abu Hussin Hafiz Syed Abdul Fasal denies backing Mahathir.
"I deny it," he tells Malaysiakini, adding that he had never signed a statutory declaration supporting the interim prime minister.
Instead he says, he has signed an SD supporting Muhyiddin Yassin.
He furnished a photo of him presenting the SD to Muhyiddin with Umno president Ahmad Zahid Hamidi present. - Mkini