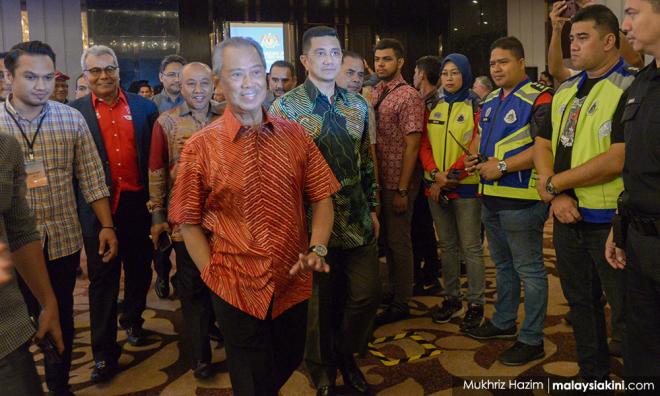 That Azmin Ali is the chief mastermind and instigator of the Sheraton putsch is clear for all to see.
No one was surprised. Azmin has now been called "traitor" for allegedly engineering the failed coup on Feb 23 that has caused the nation to plunge into an unprecedented political crisis.
But Muhyiddin Yassin as one of the key conspirators? Few expected that. I did not, then, but now everything is crystal clear.
Et tu, Muhyiddin? (You as well, Muhyiddin?)
Why, Muhyiddin, why? I have always thought of the Bersatu president as the capable, loyal and responsible Number Two to Dr Mahathir Mohamad.
His other role, as I thought then, was to guide and mentor the younger and newbie politicians of Bersatu, being a very senior and experienced leader himself.
As he is also not known to be in the best of health, many must have appreciated Muhyiddin's sacrifice to help put the nation back on track via Pakatan Harapan in what is seen as possibly his last term in public office.
He will be 75 in 2023 when GE15 is due. What a nice, opportune time to retire from public life. (Nobody wants or can be prime minister at 94 going on 95, except for one man.)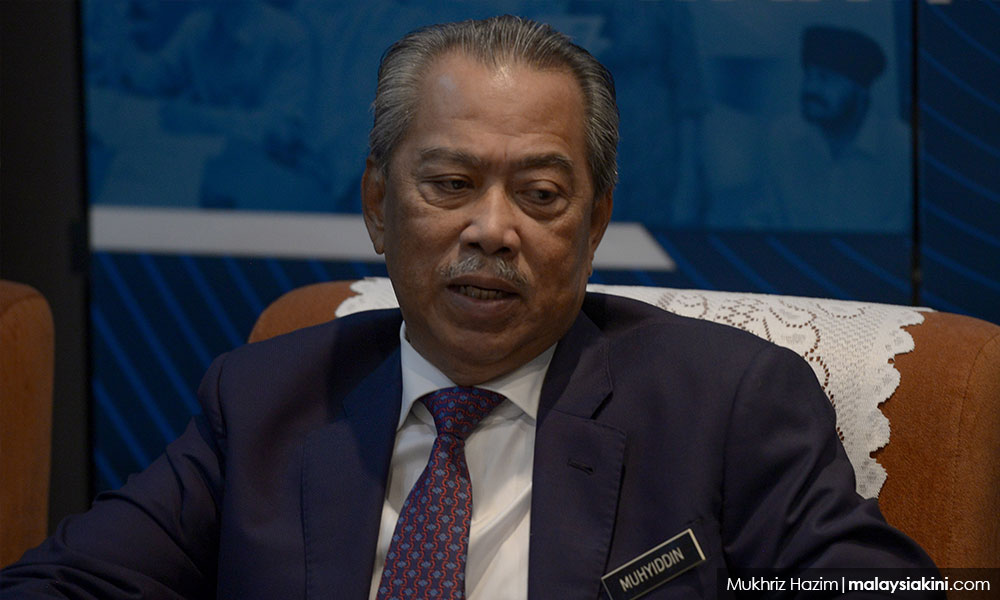 Then, Muhyiddin would have left a legacy of struggling, even in ill health, for the nation and people and that would be remembered and cherished for generations to come. But that was not to be.
It is true that I have not paid much attention to Muhyiddin's character and personality, possibly because that is difficult to judge in the man.
And also because he has not really been an extraordinary leader who has made notable achievements which would have been difficult not to notice.
But Muhyiddin is said to have contributed significantly to his home state of Johor, where he had served as menteri besar for nine years. That credit is due to him.
Did Muhyiddin shine as a national leader and was he given the opportunity to prove himself? You be the judge of his performance in his 25 years in the federal cabinet, including six years as deputy prime minister.
Stepping on the dreaded racial line
What many will surely not forget about Muhyiddin is his infamous declaration, "I am a Malay first, Malaysian second". He goofed big time by stepping on the dreaded racial line.
That remark has also prompted me to respond twice to Muhyiddin, once in 2014 when the statement was first made and the other,
in July last year
.
On both occasions, I have also explained why it wasn't wrong for me to say that "I'm Sarawakian first, Malaysian second", taking the cue from Muhyiddin.
Let's flashback on Muhyiddin's role over the past week.
On the night of Feb 21, after the heated Harapan presidential council meeting, Muhyiddin was reported to have calmed the situation by proposing that the transition issue be best left to Mahathir and Anwar Ibrahim to decide.
Great job, Muhyiddin, for being the voice of reason. Those of us who paid close attention to what was going on would surely have applauded the Bersatu president. I did too.
Less than 48 hours later, on Feb 23, we saw Muhyiddin (the one we thought was the voice of reason) leading a party of six key leaders from opposing sides to meet the Yang di-Pertuan Agong ing at Istana Negara.
Their mission – to tell the King that their group has the numbers to form a new government to replace the Harapan coalition.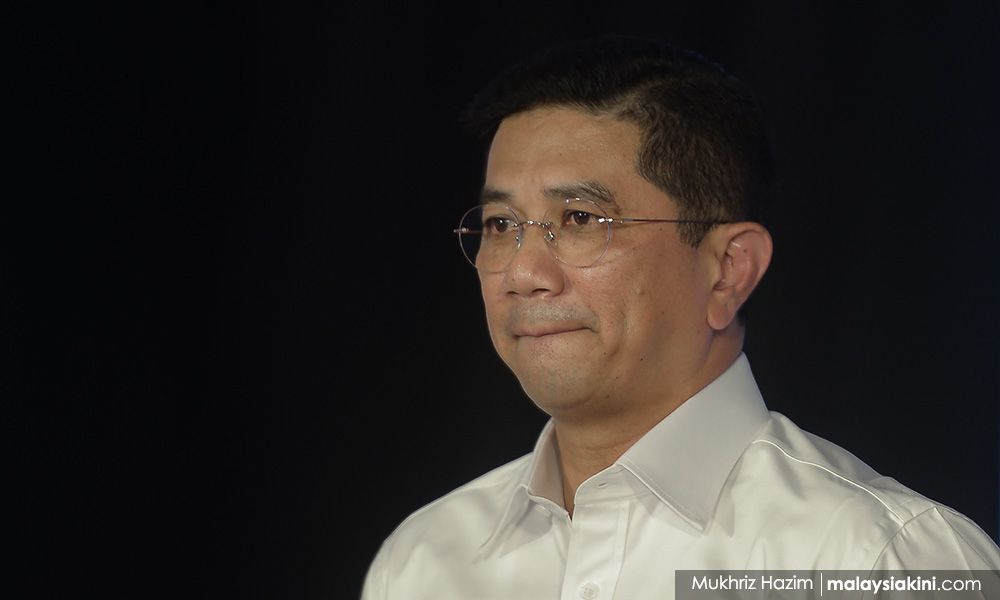 Earlier in the morning, Muhyiddin started to put the devious plot, hatched with Azmin (above) and their cohorts, in place by forcing his hand at the Bersatu meeting to take the party out of Harapan.
Following the sequence of the evil plan, Muhyiddin announced the following morning that his party has quit Harapan and that all MPs from Bersatu will also leave the governing coalition.
Now, we know that the coup de grace failed and failed miserably.
I think even the unbelievers would want to believe now that there is a Heavenly One who knows how to take care of wicked politicians who betray the trust and mandate of the people.
Up till now, I do not understand why Muhyiddin was prepared to work with his erstwhile enemies in Umno and PAS to topple the Harapan coalition he had helped to form and fought so gallantly alongside to achieve that historic victory in GE14.
Up till now, I do not understand why Muhyiddin thought that a known "traitor" like Azmin, or Umno's Ahmad Zahid Hamidi and PAS' Abdul Hadi Awang make better allies than Anwar Ibrahim.
I don't think there is anything else about Anwar that Muhyiddin is aware of that we do not already know. Anwar's political and private life has been stripped bare for all to see over the past 20 years.
Or is it his ambition to be prime minister, as indicated by Mahathir (who has stated that he does not mind Muhyiddin as PM), that has blinded Muhyiddin to partake in the treacherous plot?
If that is so, perhaps it's time to let Muhyiddin know that very few Malaysians think he is prime minister-material. A "Malay first" PM in plural Malaysia will be a total train wreck.
Another thing Muhyiddin must be advised is that while plotting the downfall of the docile and patient Abdullah Ahmad Badawi in 2009 was smooth-sailing, do not expect the same when going against the battle-scarred Anwar.
And Muhyiddin should also not forget how Anwar could topple Ghafar Baba in 1993 as he was also on Anwar's team then.
Sadly, it seems that Muhyiddin has not learned much from Umno's history of many hard-fought battles, nor his long ties with Anwar.
Teaming up with rogues and rebels on the opposite side of Harapan will be the quickest route towards the demise of Muhyiddin's long but not-so-illustrious political career.
Muhyiddin's biggest mistake is that he should have chosen to be on the side of the majority of Malaysians and they are with Harapan.
It is sad to see Muhyiddin seal his own fate this way at the tail end of his political career.
I feel sorry for him, but I must ask again: "why you as well, Muhyiddin?"
---
FRANCIS PAUL SIAH heads the Movement for Change, Sarawak (MoCS) and can be reached at sirsiah@gmail.com. - Mkini