Harapan leaders in mystery 'handover' at Istana Negara
12pm
- Harapan leaders leave the national palace after a 30-minute visit.
They are coy about their purpose. The group comprises Amanah president Mohamad Sabu, Amanah vice-president Mujahid Yusof Rawa, Amanah strategic director Dzulkefly Ahmad and DAP secretary-general Lim Guan Eng.
Earlier, the group had stopped by the roadside near the palace and Dzulkefly was seen entering one of their vehicles to sign a document. Subsequently, they entered the palace.
Upon exiting, Dzulkefly said he had "handed over" something to the palace.
Pressed on what he meant, Dzulkefly merely reiterates that he had "handed over".
---
Anwar will make way to Dr M in new gov't
12pm -
PKR president Anwar Ibrahim is expected to stay out of the new government that interim prime minister Dr Mahathir Mohamad may form even though the former's party is supporting it.
"In the halls, insiders are acknowledging that PKR president Anwar Ibrahim volunteered to not join the cabinet and to make way for Mahathir as prime minister, in order to keep Harapan 2.0 alive," says PKR's Subang MP Wong Chen (below).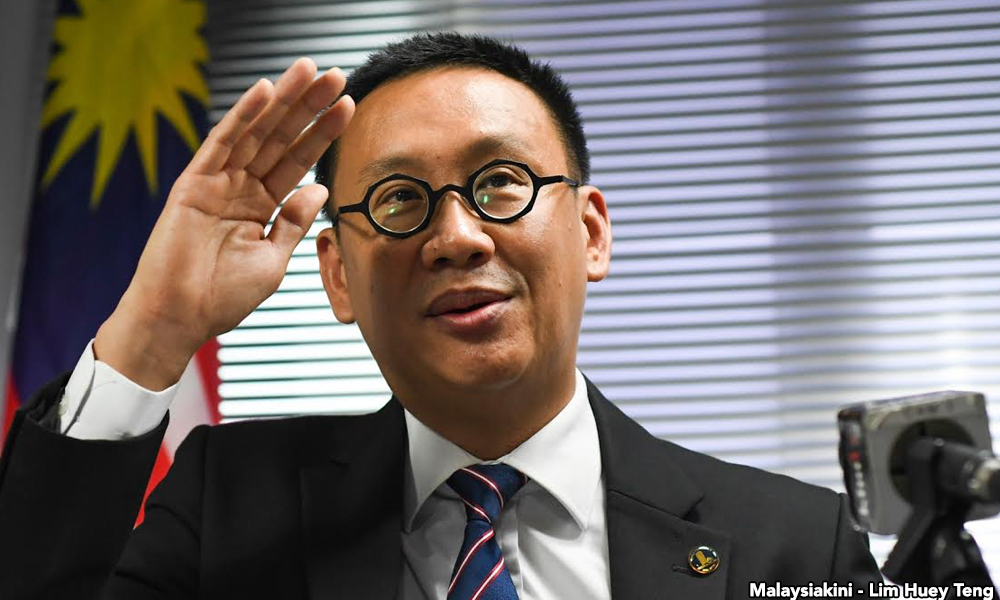 Similarly, Focus Malaysia reports that Anwar has agreed to stand aside until the Asia Pacific Economic Conference (Apec) in November, which is the original transition plan under the previous Harapan government.
Citing sources, it says PKR defectors led by Gombak MP Azmin Ali and Bersatu president Muhyiddin Yassin, who engineered the coup against the Harapan government, will be left out of the new government.
It adds that GPS and Warisan may also be incorporated into the new government. [
Read the full story
]
---
Lawyer proposes no-confidence vote against Dr M
11am -
Lawyer New Sin Yew proposes that the present political crisis be solved through a no-confidence vote against interim prime minister Dr Mahathir Mohamad in the Dewan Rakyat.
This is as such a vote is a more assured way to record which prime minister candidate MPs supported given "dynamic" allegiances.
"In my view, there is really only one solution to this - the Yang Di-Pertuan Agong should reject all extraneous evidence (Statutory Declarations, interviews, group gatherings) in determining whether a PM has ceased to command the confidence of majority because such evidence is so unreliable and the MPs are clearly not good for their word.
"The Agong should insist on having confidence tested in the Dewan Rakyat by way of a vote of no confidence where MPs cannot retract or change," he wrote on his Facebook page.
This comes as both Mahathir and Bersatu president Muhyiddin Yassin claim to have enough MPs behind them to claim the throne. - Mkini