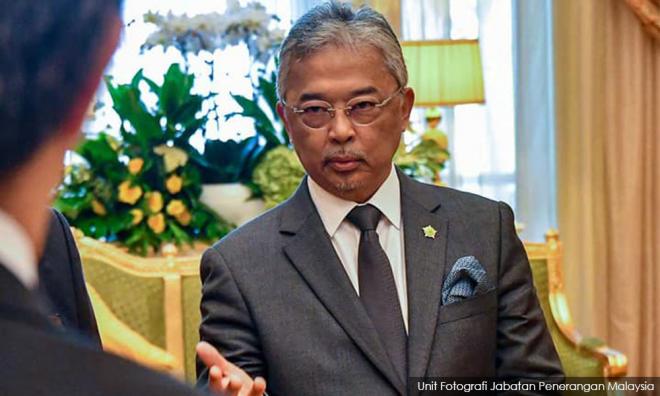 He has to choose the person who in his judgment is likely to command the confidence of the majority.
What does this imply?
This does not mean counting the numbers of those supporting one person or the other – through whatever process.
It is an assessment of who can in the immediate future most likely command the confidence of the majority.
'Judgment' means an assessment.
'Likely' means a prediction of what may in all probability happen.
When I say it is likely to rain tonight – it is based on a prediction based on a variety of factors that I can take into account.
Importantly, it is not based on actually waiting for the rain to fall and then only saying that it is likely that rain will fall.
As applied to the present situation, it means appointing someone who the Agong feels confident can muster support from his own party as well as other MPs – and who then represent the majority in the Dewan Rakyat.
Whether the person actually succeeds in getting that support will be tested when Parliament convenes.
Then if he does not have the support and a motion of no confidence is moved and passed, then and only then Article 43(4) comes into play.
He will then cease to command the confidence of the majority.
This will be decided by MPs voting in the Dewan Rakyat. Then the person chosen as PM under Article 43(2)(a) will have to resign.
The Perak crisis Zambry v Nizar's case is not relevant - as it required ascertaining whether the sitting MB still had the confidence of the majority of the Dewan Undangan Negeri.
This required counting the numbers for and against the sitting MB.
The process could be by convention - the Sultan ascertaining that through interviews etc. This process was approved by the Federal Court.

---
GURDIAL SINGH NIJAR is former professor of law. - Mkini