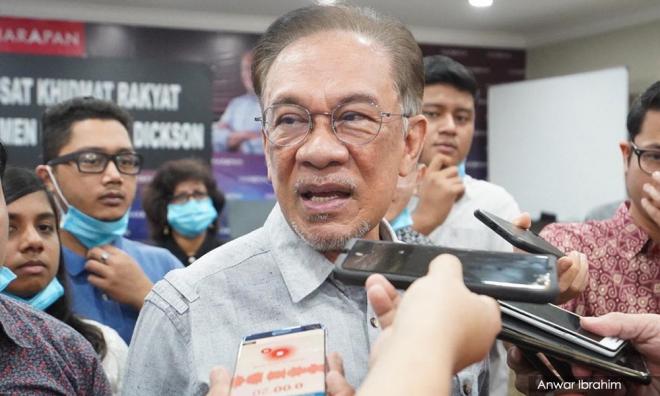 PKR president Anwar Ibrahim said Pakatan Harapan had yet to decide on giving way to the Bersatu rebel faction led by Langkawi MP Dr Mahathir Mohamad in the Slim by-election.
Anwar (
above
) said this after senator Marzuki Yahya revealed that Mahathir's faction will
field a candidate
there after a Harapan presidential council member indicated to him that the coalition will make way for them.
"It was misleading when the (former) secretary-general said we surrendered to them.
"No. Our position is we negotiate with them - what is their position. Then on Tuesday, Harapan will meet to decide," Anwar told journalists in Port Dickson today.
He also acknowledged that Harapan had sent a representative to negotiate with Mahathir's team but maintained that a decision will only be made next week.
"We have decided first, as Harapan, to negotiate with Mahthir's faction because they contested the last round," he said.
Anwar noted that Harapan had decided to stay out of the previous Chini by-election but said the circumstances will be reviewed.
"In the last by-election in Chini, our concern was of course Covid-19 and the scope of the campaign was very limited so we decided to opt-out.
"But we will have to review that decision. We will come out with that decision on Tuesday," he said.
In the last general election, BN's Mohd Khusairi Abdul Talib won the Slim state seat with 11,152 votes to Bersatu's 6,144 votes and PAS' 4,103 votes.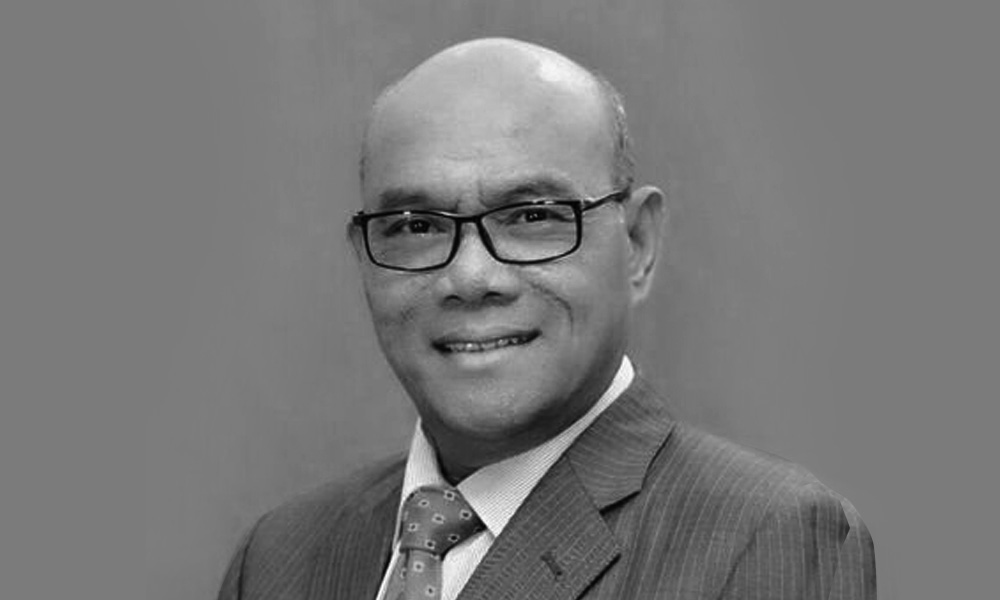 However, all three parties are now part of the Perikatan Nasional (PN) government and Bersatu and PAS are likely to make way for Umno.
Mahathir leads a group of rebel Bersatu MPs who refused to join the PN government as they refused to work with Umno.
The Pakatan Harapan government led by Mahathir collapsed in late February after Bersatu president Muhyiddin Yassin pulled his party out and formed a new coalition with PKR defectors, BN, PAS, GPS, PBS, and STAR.
Muhyiddin was sworn in as the new prime minister after Mahathir refused to lead the new PN coalition.
Mahathir was subsequently ousted as the Bersatu chairperson while his allies were also purged from the party.
The Slim by-election
will take place
on Aug 29. The nomination day is set on Aug 15. - Mkini