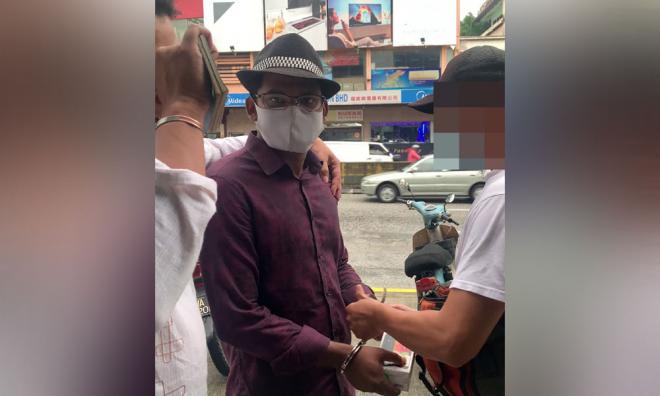 Rights group Lawyers for Liberty (LFL) is maintaining that the blacklisting of Bangladesh national Mohd Rayhan Kabir from the country is without cause as the latter did not break the law.
In a statement, LFL said authorities have "failed" to explain what offence the recently detained Rayhand has committed in his interview in the contentious Al Jazeera documentary on migrant workers which aired earlier this month.
"We urgently call on the government and the authorities to halt all actions against Rayhan," LFL coordinator Zaid Malek said.
The department also controversially
revoked
his work permit.
Police finally arrested Rayhan yesterday to question him as part of its probe into the documentary. Immigration director-general Khairul Dzaimee Daud has also vowed to deport and
"blacklist"
him from entering Malaysia again.
Rayhan, however, is insisting he spoke the
truth
in the interview on alleged mistreatment of undocumented migrants during the movement control order (MCO) period.
"Such drastic measures by the authorities are unwarranted as they have thus far failed to explain what offence Rayhan has committed. Clearly, the action by the authorities is a form of retaliation over the allegations of discrimination made by Rayhan in the Al Jazeera documentary.
"We have scrutinised the statement made by Rayhan in the documentary and firmly restate that he has not said anything even remotely in breach of the country's laws," claimed Zaid.
Zaid alleged that thus, revocation of Rayhan's permit is in breach of Section 9(1)(c) of the Immigration Act 1959/63 and "his deportation for being undocumented thus cannot stand".
Section 9
pertains to the Immigration director-general's power to prohibit entry or cancel the permit of any person in the interest of public order and security.
Zaid added: "The persecution of Rayhan sends a chilling message to migrants to not speak out or report abuse by the authorities, lest they suffer the same fate.
"We must not allow the authorities to act in flagrant disregard of the law."
Home Minister Hamzah Zainuddin has since said Rayhan will be remanded for
14 days
at an immigration detention centre.
The documentary by the award-winning international news broadcast company angered the government who accused Al Jazeera of misreporting facts when it alleged mistreatment of undocumented migrants during government crackdown conducted during the MCO period.
Al Jazeera is also being probed for sedition, among others.
The news organisation is standing by its report and has condemned Rayhan's arrest. - Mkini