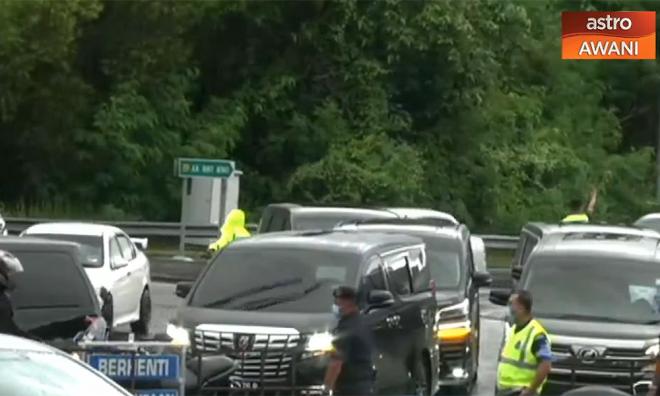 Former Sabah chief minister Musa Aman has reportedly been prevented from entering the state palace to meet Governor Juhar Mahiruddin.
This is amid plans by the Sungai Sibuga assemblyperson to persuade the head of state against dissolving the state assembly.
Musa maintains that he has 33 state assemblypersons with him, enough to form a simple majority and form the state government.
"We will ask our lawyers to look into this to see what we can do.
"Maybe we will (try to) appeal to the governor if the assembly need not be dissolved," he said at a press conference today.
A video of his press conference was aired by Astro Awani.
Section 7 of the Sabah state constitution states that when a chief minister loses the confidence of the state assembly, he must resign if the governor does not agree to dissolve the legislature.
Musa's rival interim-chief minister Shafie Apdal earlier announced that Juhar had agreed to
dissolve
the state assembly and return the mandate to the people.
Harian Metro later reported that at about 3.50pm, Musa and his convoy were stopped at a roadblock outside the state palace, and despite attempts to negotiate, were denied entry.
Earlier the former chief minister had questioned the need for snap polls.
"There are three more years (before the term expires) why dissolve the assembly? Is this for the people's interest or personal interest?
"If it's the people's interest, there is no need for fresh polls. This is wasting time and money, especially now with the Covid-19 pandemic," he said. - Mkini