Malaysia has sent an "unusually strong" rebuke against China's stake on the Malaysia-claimed portions of the South China Sea, according to a report.
South China Morning Post reported yesterday that Malaysia had submitted a note verbale to the UN on July 29.
The note reportedly said China's assertions were "contrary to (the UN Convention for the Law of the Sea [Unclos]) and without lawful effect to the extent that they exceed the geographic and substantive limits of China's maritime entitlements under the convention".
It said it rejects the entirety of an earlier note issued by China on Dec 12, which itself is a response to Malaysia's
submissions
to a Unclos body regarding overlapping claims in South China Sea and the delimitation of Malaysia-claimed waters.
"(Malaysia rejects) China's claims to historic rights, or other sovereign rights or jurisdiction, with respect to the maritime areas of the South China Sea encompassed by the relevant part of the 'nine-dash line'," the Malaysian note verbale reportedly added.
The Hong Kong-based newspaper quoted an unnamed source familiar with Malaysia's position on the maritime dispute saying that the wording of Malaysia's submission was surprising, although its contents reflected Malaysia long-standing rejection of China's "nine-dash line".
A note verbale is a form of diplomatic correspondence that is considered less formal than a diplomatic note.
However, the SCMP noted that Malaysia's note verbale followed similar diplomatic notes issued by the Philippines, Vietnam, Indonesia, the US, and Australia in recent months.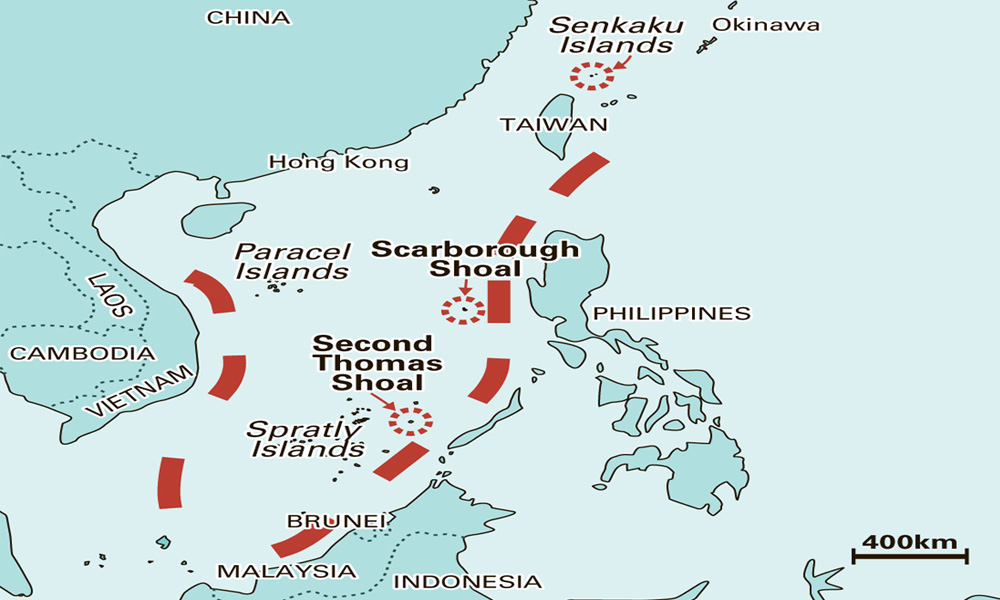 "These notes are not normal diplomatic notes between nations, but are submitted to the UN secretary-general with a request that they are circulated to other member states," the SCMP said.
China has staked a claim on large swathes of the South China Sea based on a "nine-dash line" drawn on maps that date back to late 1940s. The claim is not internationally recognised.
China had sought to assert its claim by maintaining patrols and military bases in the South China Sea despite protestations from neighbouring countries and the US.
According to the Malaysian National Audit Department, the China Coast Guard (CCG) and People's Liberation Army Navy had encroached Malaysian-claimed waters
89 times
between 2016 and 2019 and had ignored Malaysia's protest notes on these incursions.
This is especially the case in Beting Patinggi Ali, the department said, which is also known as the Luconia Shoals. A further check by
Malaysiakini
has found that the CCG maintains a
near-constant
presence near the shoals.
The dispute is still being resolved through diplomatic channels, including
negotiations
to lay out the
code of conduct
for the South China Sea. - Mkini