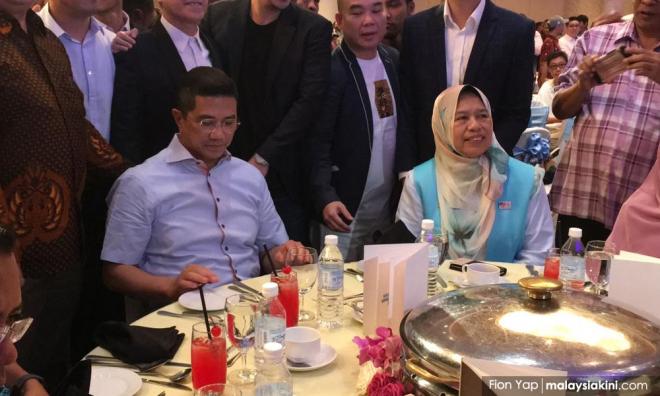 PKR will be sending letters of demand to 20 former party elected representatives claiming a sum of RM10 million each, including current Perikatan Nasional (PN) ministers Azmin Ali, Zuraida Kamaruddin, and Saifuddin Abdullah.
In a statement, the party said this was the sum "agreed" upon by each of the affected MPs and assemblypersons for defecting from Pakatan Harapan.
"PKR wishes to announce that the party has given instructions to its lawyers to issue letters of demand to 20 members of Parliament and state assemblypersons.
"The party is claiming the sum of RM10 million from each of them. This is the compensation they have agreed to pay for defecting from the party and appropriating the seat for their personal benefit and use against the interest of the party," read the statement by party treasurer-general Lee Chean Chung.
The 20 affected representatives are:
1. Azmin Ali (Gombak MP)
2. Zuraida Kamaruddin (Ampang MP)
3. Saifuddin Abdullah (Indera Mahkota MP)
4. Kamarudin Jaffar (Bandar Tun Razak MP)
5. Mansor Othman (Nibong Tebal MP)
6. Rashid Hasnon (Batu Pahat MP)
7. Santhara Kumar (Segamat MP)
8. Ali Biju (Saratok MP)
9. Jonathan Yasin (Ranau MP)
10. Dr Chong Fat Full (Pemanis state assemblyperson)
11. Muhammad Jailani Khamis (Rembia state assemblyperson)
12. Abdul Yunus Jamahri (Kuala Krau state assemblyperson)
13. Muhammad Hilman Idham (Gombak Setia assemblyperson)
14. Baru Bian (Selangau MP)
15. Azman Nasrudin (Lunas assemblyperson)
16. Dr Robert Ling Kui Ee (Sidam assemblyperson)
17. Dr Afif Bahardin (Seberang Jaya assemblyperson)
18. Haniza Mohamed Talha (Lembah Jaya assemblyperson)
19. Daroyah Alwi (Sementa assemblyperson)
20. Zulkifli Ibrahim (Sungai Acheh assemblyperson)
Lee said each would have up to seven days to remit the payment, according to the letter of demand.
"If they fail to pay in the time and manner stipulated, the party has instructed its lawyers to commence the appropriate proceedings against them to recover the compensation demanded," he added.
PKR had previously said it would base its lawsuit on a
legal document
signed by the lawmakers before they were fielded as candidates in the 2018 general election.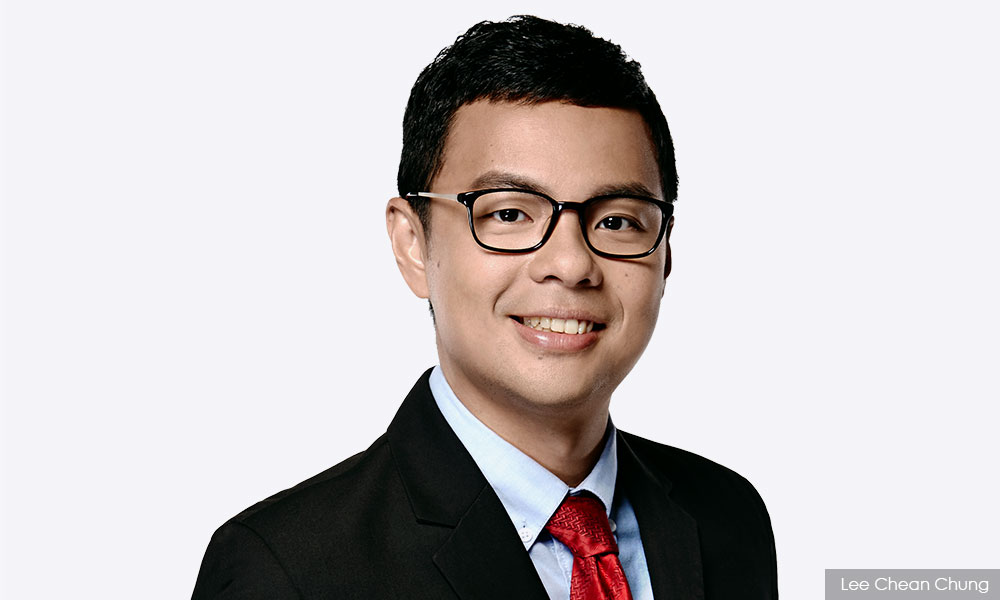 Lee (photo) had also reportedly said that Azmin may need to pay RM20 million as he is holding the Gombak parliamentary seat as well as the Bukit Antarabangsa state seat.
When asked why Puncak Borneo MP Willie Mongin was missing from the list of party defectors, Lee said: "We are (still) preparing the documents".
Azmin, Zuraida and Saifuddin, together with former PKR leaders and cabinet members in the previous Harapan government went rogue and exited the party and coalition earlier this year, along with the Bersatu faction aligned with Prime Minister Muhyiddin Yassin.
This act led to the collapse of the Harapan government. Azmin and company later joined forces with Umno, PAS, and other then-opposition parties to form the new PN government. - Mkini